3CE Blush Cushion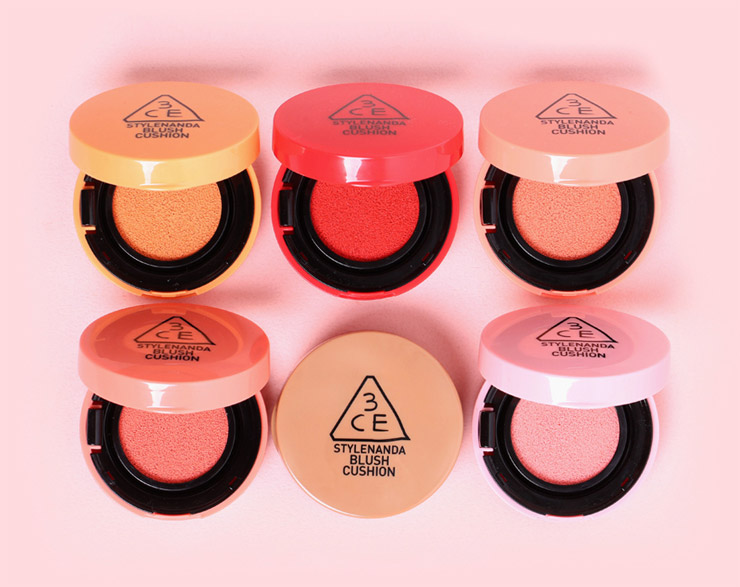 Summer ready
with 3CE Blush Cushions
Product Spotlight – As summer comes along, what can beat a new set of blush colors? 3CE by Stylenanda will be releasing a new blush range with 6 delectable summer-y shades so you can hit the streets with this season's hottest cheek colors.
The 3CE Blush Cushion is a water based blusher in cushion dispenser that gives you soft color and has ingredients to moisturize, letting you get a nice glow and a decently lasting cheek color.
Moist natural water color makeup
A moist, water-based blusher type.
Easy-to-use clear cheek color
Transparent color makes it possible to have a thin layer, so even beginners can easily do a natural looking cheek make-up.
Moist Long Wearing Blush
Hyaluronic acid, Swiss alpine herb help moisturize and give you long-lasting color for that complete blushed look.
The 3CE Blush Cushion comes in 6 shades – Peach, Pink, Coral, Girlish Red, Mandarin, Soft Brown and is available at stylenanda.com
---
Related Posts
3CE Pink Hand Boutique Collection
3CE Studio Collection Review