3CE Launches Pink Boutique Hand Collection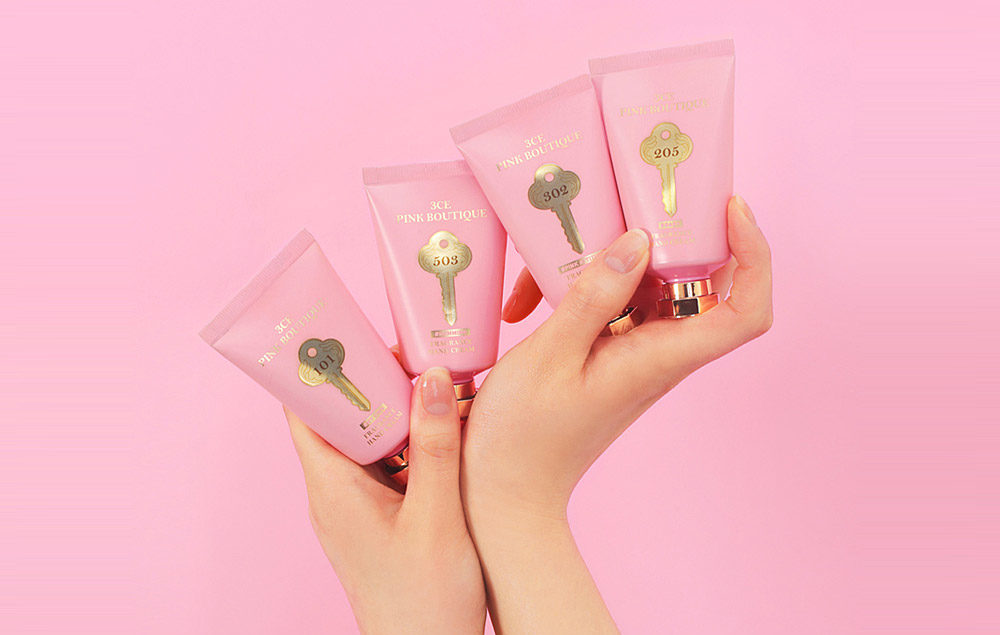 3CE Hand Cream & Bubble Foam Hand Wash
3CE just dropped their latest Pink Boutique Hand Collection. The collection consists of a bubble foam hand wash and hand creams in 4 different fragrances.
3CE Bubble Foam Hand Wash
The 3CE Pink Boutique bubble foam hand wash in belgian spa water (8900 won, SGD$11) produces rich, fine pink bubbles that's soft on the skin, effectively cleans your hands and dries without effort.
The belgian spa water is rich in minerals that helps moisturize and retain moisture after washing, leaving your skin supple and moisturized. The bubble foam hand wash has a nice baby powder scent that helps you relax.
 ​3CE Pink Boutique Hand Cream
The 3CE Pink Boutique hand creams (6900 won, SGD$8.50) comes in 4 different long lasting scents.
The minerals in the Belgian spa water also increases moisture absorption in the skin while shea butter works to keep dry hands soft and moisturized. The hand cream has a melted butter like texture that's very easy to apply and dissolves without much effort. It also claims to minimize stickiness so you can use it at anytime of the day. The fragrance of the cream also lingers for a decently long time, providing for an aromatherapy effect.
​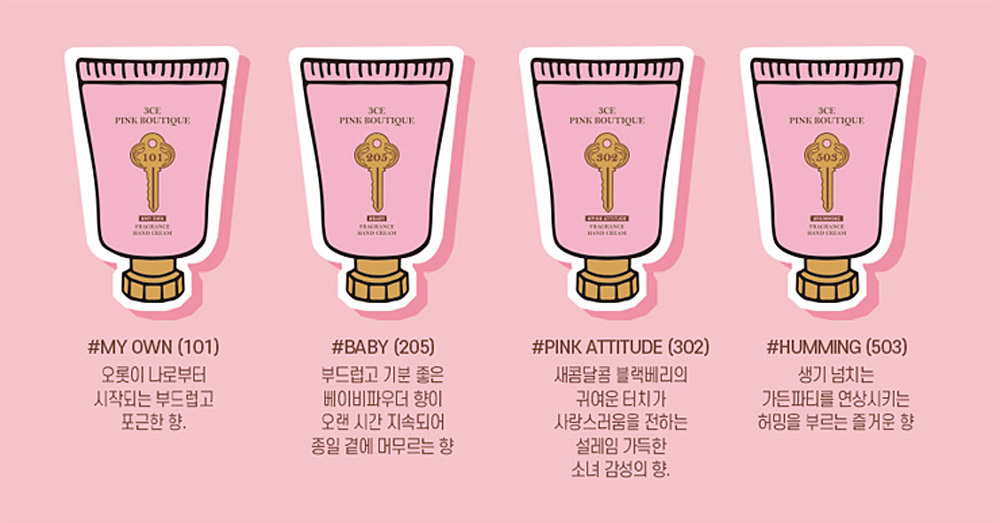 ​3CE Pink Boutique Hand Cream comes in 4 scents – My Own (101), Baby (205), Pink Attitue (302) and Humming(503).  Simply apply the cream whenever you feel your hands are dry.
​3CE Pink Boutique Hand Collection is available on stylenanda.com
*all images belong to stylenanda
Related: 3CE Studio Review