Laneige Launches Water Glow Base Corrector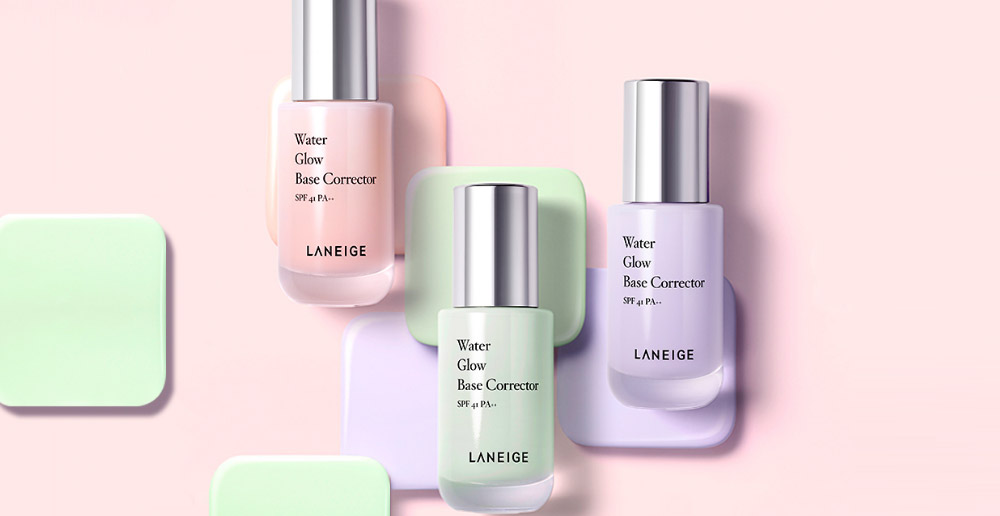 Water Glow Base Corrector SPF 41 PA ++
Laneige has released their new Water Glow Base Corrector, a color-matching makeup base product with SPF 41 PA++ that promises clear and natural skin tones. The water glow base corrector uses a technology loosely translated as "Baby Blue Boosting" that reflects blue tones to reproduce a highly transparent skin effect, similar to that of a baby.
---
Read:
Laneige Water Glow Base Corrector Review
---
The Water Glow Base Corrector, besides covering your skin imperfections, also claims to be able to give your skin a self illuminating natural radiant glow with a moist film finish that retains your skin's moisture, and ensures a long lasting stay.
Laneige Water Base Glow Corrector
Baby Blue Boost™ Technology for Transparent Baby Skin
Reflects blue light as it corrects dull skin tones and creates a sense of baby like transparency in your skin.
Glow lighting system
The glow base corrector turns the skin into a light source that illuminates and adds light to the surrounding areas to produce radiance and cover skin imperfections.
Available Shades
No.20 Rosy Pink
For pale skin color. Can be used in areas where you want your skin to look brighter or if you want to go for a strobe effect.
No. 40 Light Purple
Corrects dull and yellowness of the skin.
No. 60 Light Green
Corrects redness of skin.
The Laneige Water Glow Base Corrector is available in 35g bottles and will be priced at 38,000 won.
Related: Laneige Two Tone Tint Lip Bar Review
*Image from Laneige Facebook
Water Glow Base Corrector No. 20 # Rose pink
For dull, yellowish skin. Cover dark circles. Use wherever you want to correct.
Water Glow Base Corrector No. 40 # Light Purple
Recommended for dark skin correction. Apply to the triangular zone to make the face glow.
Water Glow Base Corrector ❝ No. 60 # Light green
For reddish skin correction, Please apply to the side of the nose.
---
Related Reviews
Laneige Water Sleeping Mask Review
Laneige Lip Sleeping Mask Review
Laneige Water Glow Base Corrector Review