BEAUTY REVIEW: L'OREAL PROFESSIONNEL PRO FIBER
L'OREAL PROFESSIONNEL PRO FIBER
I love doing product reviews and especially so when I find a product that worth sharing!
The products I'm writing about today are from the L'Oreal Professionel Pro Fiber Re-Create range, and it's a product set that is definitely very, very relevant to me.
Because I don't ever do blind posts, here's my honest review on the products I was sent, a week after using them. To be fair, I'm not far enough into the program to give a full review, so this review is based only on a three time usage of the shampoo, conditioner and spray serum only. Check back for updates if you're keen!
L'Oreal Professionel Pro Fiber Re-Create – The Product Range
The set comprises the following products:
1. PRO FIBER Re-Create Shampoo
2. PRO FIBER Re-Create Conditioner
3. PRO FIBER Re-Create Leave-In
4. PRO FIBER Re-Boost
How the product works
Wash, Condition, and Spray Leave-in serum on toweled damp hair (1-2 pumps will suffice). Replace every 4th condition with the Re-Boost, leaving it on for 5 minutes before washing off.
My hair has issues
So the problem with my hair is – it looks alright in photos, I do not deny this, but in real life, my hair resembles hay strands. If I had to describe my hair condition in a couple of adjectives, they'd be 'crunchy' and 'crispy'. Although it's something that I've grown accustomed to, I still want a shot at pretty hair! I have realistically given up all hopes of running my fingers through my hair without coming into any knots, but un-bushy hair would be a huge huge improvement for me already.
So unless I tease my hair, it is usually stiff and somewhat bushy, and I don't usually tease my hair because I don't like using too much heat on my tresses. Heck, I'd even skip the blow dryer if I wasn't heading out in the next couple of days. Yes, someone please highlight to me again the irony of having gorgeous silver toned hair but not teasing it. (premature balding is a thing, hell no way am I gonna be taking the risk of overmanaging my hair #sorrynotsorry)
Also, I tend to have a lot of build-up on my scalp because I have a real greasy scalp. It sucks I know – having an oily scalp and dry ends, it just sounds like the worst combination because I don't ever know how to deal with it.
At this point of time, I feel the need to stress that this is how the shampoo + conditioner worked for me. It may not work for everyone the same way, I can't be sure of that.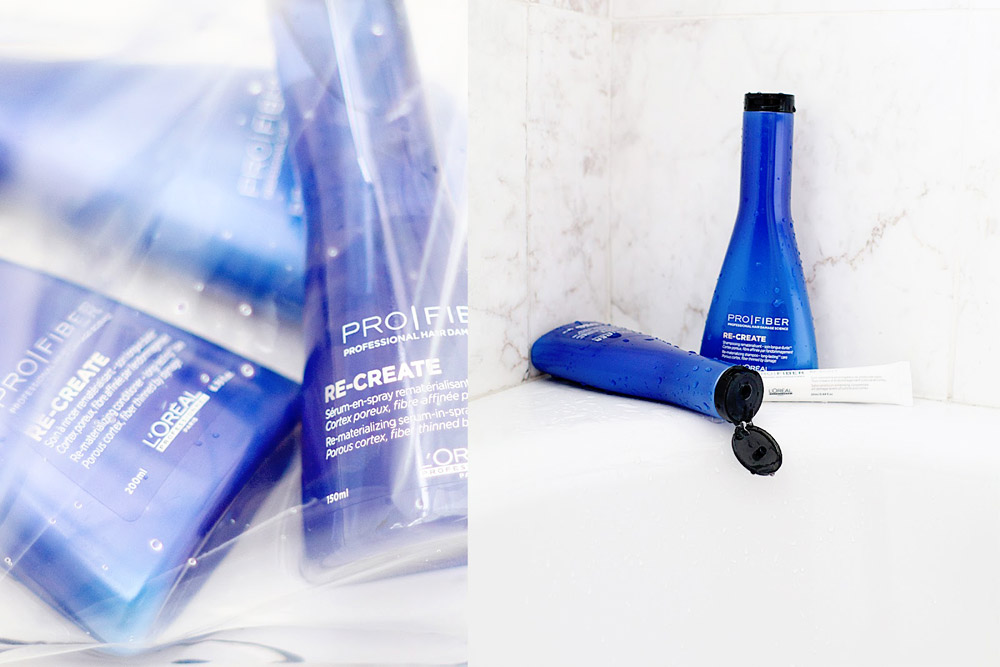 What I liked about the shampoo + conditioner
The shampoo worked wonders on my oily scalp. I usually shampoo my hair twice in the shower to get rid of all the gunk on my scalp. I was a little unsure about the shampoo initially as I was worried that it may not hold up against my massive scalp-baggage, but it lathered up pretty well and washed my scalp nice and sparkly clean in one shampoo! (Alright, probably not sparkly, but it sure felt like it!)
To be honest, the conditioner felt like it did only an alright job of conditioning while I was in the shower, but its effect kicked to full gear once I dried my hair. My hair strands felt thicker, stronger and straighter, and most importantly, less frizzy. In fact, a few people asked if I had just gotten my hair straightened. My fave bit was that my hair felt softer and more malleable of sorts – for once following the curves of my neck and not poking straight down like my usual broom-hair.
I'm not too sure how the serum worked on my hair because it's a spray on serum (not oily/greasy) and I used it on my hair while it was wet. What I can say for sure, is that the three products, when used together, worked really well for me, and I saw the improvements in my hair condition after the first wash.
I'm really excited to try out Re-Boost on my hair on my next wash! I'll add an update once I've done so!
The Pro-Fiber Re-Create range can be purchased at any L'Oreal Professionnel salons, check in with your local salon!