KOWAYO AESTHETIC HIQUEEN (HIFU) FACELIFT TREATMENT
Beauty Review: Kowayo Aesthetic Hiqueen (HIFU) Facelift Treatment
A month back, I got a little somethin' somethin' done to my face by Dr Wong of Kowayo Aesthetics, a gem of an aesthetic clinic tucked away by the quieter side of Marina Square. To be perfectly honest, I'm okay with the way I look, and I had no intention of making any drastic changes to my features, but I did have some problem areas on my face (mainly my saggy cheeks and obvious nasolabial folds) that I wanted to get fixed.
I do feel that, there is a social stigma, and general misconception surrounding aesthetic procedures, perpetuated by the people who get carried away with the treatments. I, for one, used to be pretty averse to such treatments because somehow I just didn't know anyone who was a success story. Truth is, these treatments don't turn you into a whole other person completely, and is best used as a tool to enhance your natural features, to bring out the best in you.
My mentality, going into the consultation room was – I was open for anything non-invasive and well, not painful because my fear of pain is real. I don't think I have a low pain intolerance, but I just have this fear of experiencing pain and then I'd visualize what's causing the pain and scare the shit outta myself. It's just like how the thought of childbirth scares me, but it isn't the thought of pain, it's the thought of the origin of the pain (mainly the hoo-haa tearing all the way to the ass).
Sorry, I'm graphic like this.
While the thought of botox on my forehead to remove those damned frown lines has occasionally crossed my mind, my eyebrow movement is somehow very important to me (don't judge), and I just couldn't give that up. Plus. needles.
With that in mind, (coupled with the mental image of my saggy cheeks) we decided to go for the HiQueen treatment, which promised to slim my chubby jawline for a more v shaped face, and also reduce the sagginess on my nasolabial folds.
What is HiQueen?
HiQueen is a painless, non-invasive facelift HIFU (High Intensity Focused Ultrasound) treatment with no downtime, as the entire procedure takes less than an hour to complete. I will not bore you with details on how this works, but HIFU essentially works by stimulating the growth of collagen and thus has a firming and lifting effect on the skin.
My HiQueen experience
The entire process took about 20 minutes to complete with zero down time, Dr Wong was very gentle on me, adjusting (and re-adjusting) the levels of the ultrasound to my comfort level. (Ok, not to sound hyperbolic but I have a huge fear of my teeth falling out), so he had to tune it down a little when going over the area around my nose. I would say that it wasn't painful at all, it just felt like pop rocks crackling within your bone, which I guess I can say is a weird sensation. I got a bit paranoid with the imagery of my teeth shattering into pieces and rambled on non-stop to Dr Wong, who very kindly obliged in (senseless) conversation with me.
While the process was done within the hour, the effects of the HIFU treatment take about 3 weeks to manifest, so I couldn't see an immediate difference in my appearance, but I started seeing its results after a week or so.

I apologize for the shoddy images, but I don't take too many selfies, and these pictures are the most accurate comparisons that I can find. The image on the left was taken the week before my hiqueen treatment, while the image on the right was about 2 weeks after the treatment. Sure, the angles are different, but logically speaking, my jawline should look sharper in the before image, because of the higher angle from which the photo was taken, and because I was (somewhat) smiling!
Kowayo Aesthetic
I was very nervous going into this because that was my first time making any enhancements / adjustments to my face, and I did not quite know then, what to expect, but found myself quickly acclimatizing to the atmosphere. The clinic was bright, airy, and the whole environment was pretty chill, which I guess helped calm my frantic nerves a little. There's a little waiting room, well stocked with beverages and reading material, for visitors to just sit back and have a quiet moment to themselves. Its central-adjacent location also makes it really convenient because of the abundance of parking, and even more so if you work in the vicinity and want to get a little work done during lunchtime.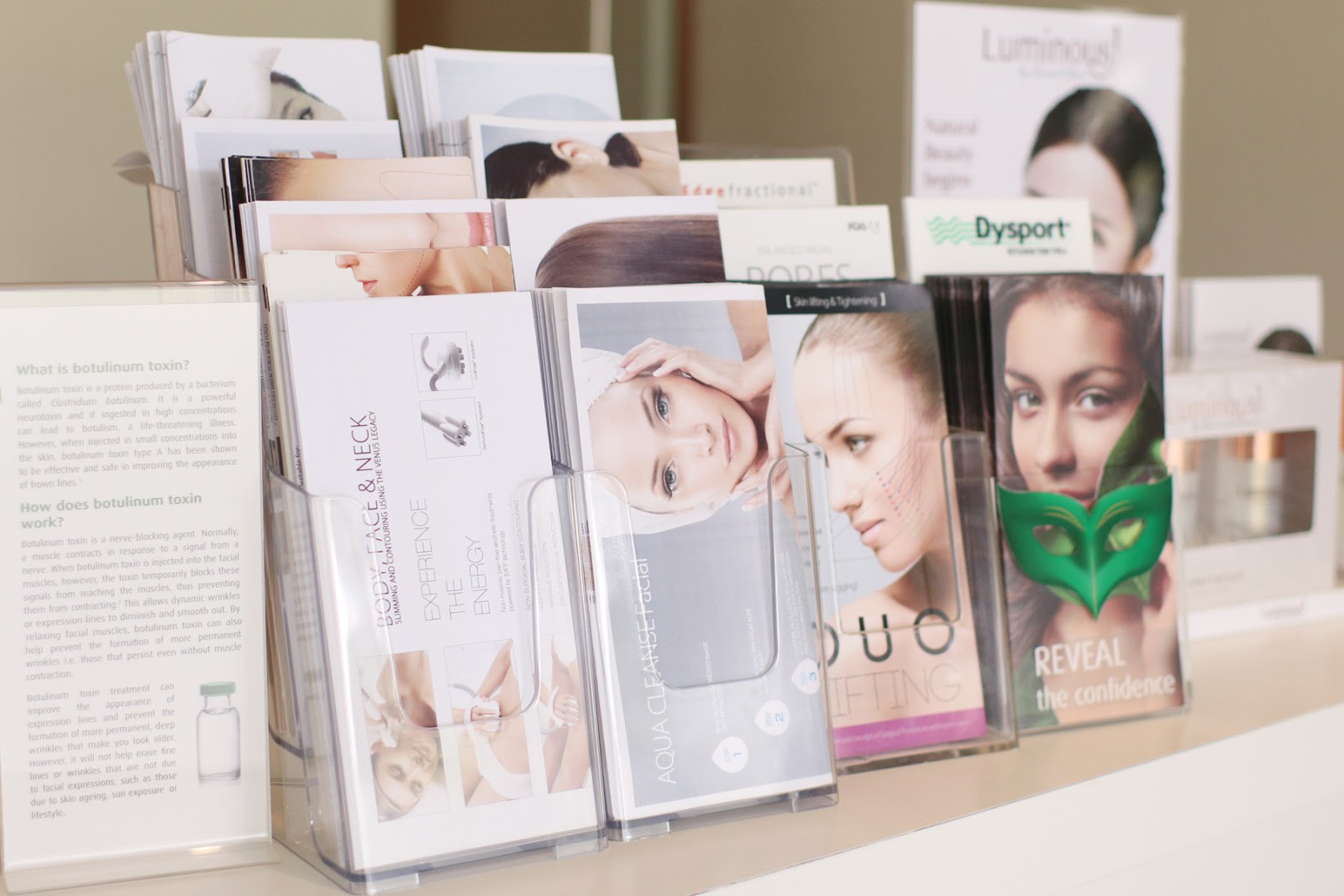 My takeaway
I'm drafting this blog post, a month from my Kowayo Hiqueen experience, and I've since received plenty of compliments that I have slimmed down and that my face appears more V shaped. I guess I can also say that my impression of aesthetic treatments has also shifted quite a fair bit, and I'm now more open to the idea of getting little adjustments made, especially when there is no down time to it.
To round up my Kowayo experience, I, along with a couple of bloggers, shared our aesthetic journey at Kowayo's Dewy Shine Beauty event, where we also got to learn more about how Ellanse fillers work. We were treated to a live demonstration of nose and cheek fillers, and all I can say is, I am astounded at how a minor adjustment done in a couple of minutes can have such a great impact visually on the face. That, is what I call a quick fix.
Kimberly, myself and Joselyn, the girlboss of Gotideas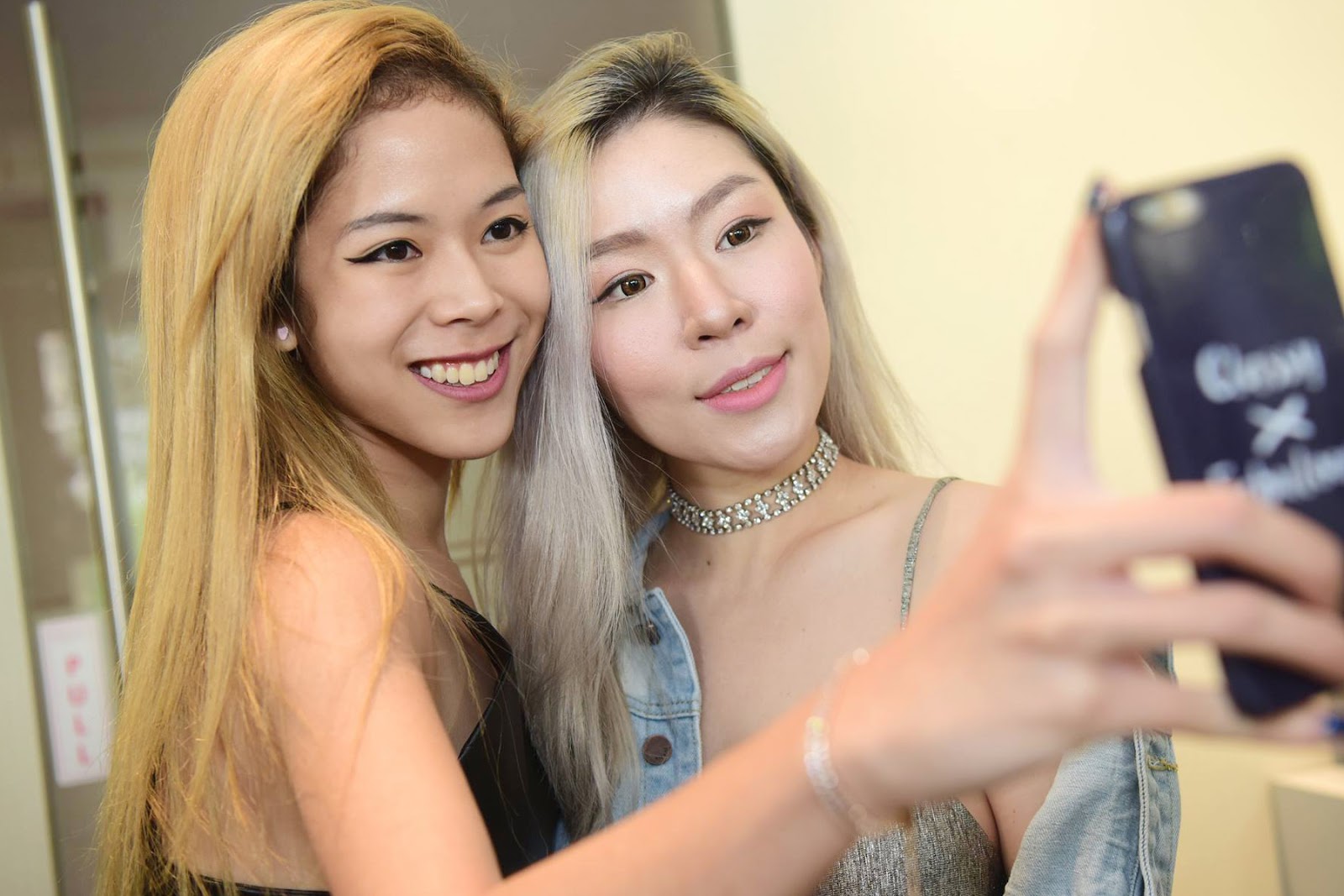 And the man behind it all, Dr Wong, and I!
Thank you Dr Wong, Kowayo and Gotideas Group for making this happen!
Kowayo Aesthetic Clinic
1 Raffles Link #01-03C
Singapore 039393
T: 68844297
E: [email protected]