Etude House Any Cushion All Day Perfect Cushion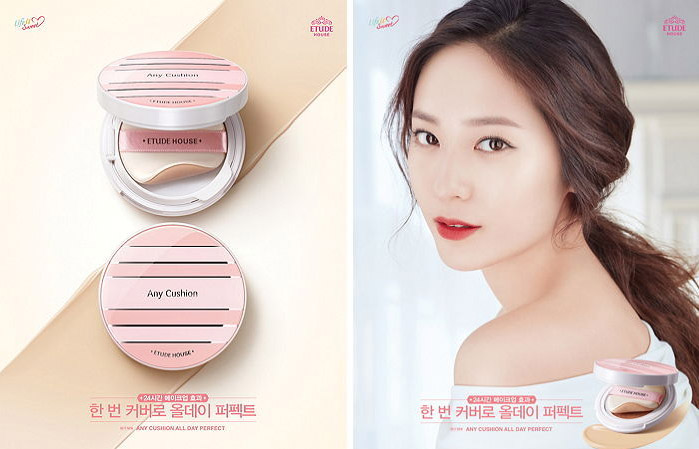 Etude House Any Cushion All Day Perfect
Product spotlight – Etude House has released their all new SPF50+ PA+++ "Any Cushion All Day Perfect" cushion foundation for women who dream of having perfect coverage all day!
The cushion will be available in 6 shades, No.17(neutral base), 19 (Pink base), 21(Pink base), 21(yellow base), 22(neutral base), 23(neutral base).
Utilizing their "Roll Spread" technology, you won't need to tap the cushion too many times for a thin and even application on your skin. Also, Etude House's new cushion supposedly, due to tight coverage, has an excellent durability to last you all day.
What's more, their new cushion puff is also somewhat special. The 'Any Cushion All Day Perfect' puff is made of a high elasticity microfiber material to allow super smooth and uniform delivery/application on the skin.
The Etude House Any Cushion All Day Perfect cushion retails for 20,000KRW, 14g.
---
Related Reviews
Etude House Dear Darling Soda Tints Review
Laneige Two Tone Tint Lip bars Review
Rimmel The Only 1 Matte Lipsticks Review
Etude House Lip Rich Vivid Tint Review
Tags: etudehouse, any cushion, any cushion all day perfect, etudehouse cushion