Throwing shade with Clic Clac sunnies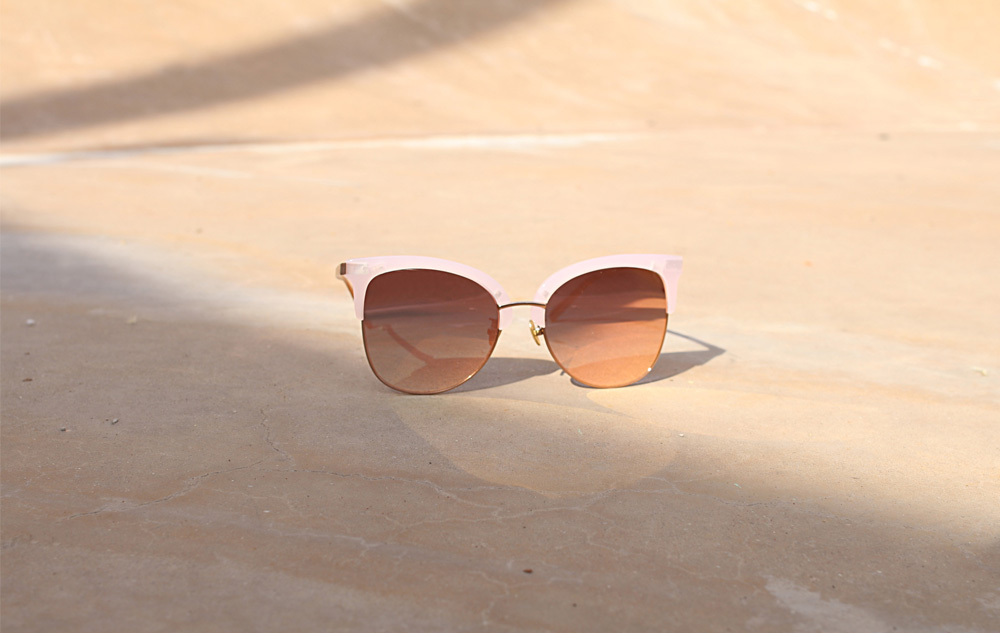 Alright, well, the title is slightly misleading. If you follow me on instagram, you'd notice that I've recently been obsessed with these pair of shades. These are my go-to shades, the ones I instinctively reach for  each time I need a pair to go along with my outfit.
Hailing from South Korea, Clic Clac is an eyewear brand offering quality and stylish sunglass options. Scroll through their site and you'll find that they stock many designs in the cutest colors possible, including my favorite pastels! (need I elaborate more on this?)
They also have really cool treatments and textures included in their frames selection as well.
The good folks over at Clic Clac reached out to me and gifted me a pair of sunnies of my choice, and I made the difficult, but ultimately, correct choice of selecting this pair – the Gaga glasses in pink. They were, however, really sweet, and sent along another pair, which I have worn in multiple ootds as well! Guess I'll leave that pair for another post.
It's not clear from the images, but the shades have a mirror finish, with a gorgeous gorgeous rose gold and lilac tint to them, which is why I love this pair of shades so much! (Other than the pink frame, and the shape, okay I admit, I like everything about this pair)
I DIY-ed this sweater top which went on to become one of my favorite sweaters as well. Traced out a Stylenanda neoprene oversized sweater top and lengthened the sleeves a la Vetements style. (Cue for my drafting instructor to click her tongue in disapproval)
Made the terrible mistake of making it out of fleece though, a completely impractical choice on my part, but the good thing is, it took like a whole of 15 minutes to make so I can just make another one with a different fabric choice.
Getting major 90s flashback with this cute tennis skirt from Pomelo. As much as the 90s was the highlight of my youth, I wasn't quite sure how to pair this piece without coming out looking like a teenager (wannabe) so I went back to basics for this look.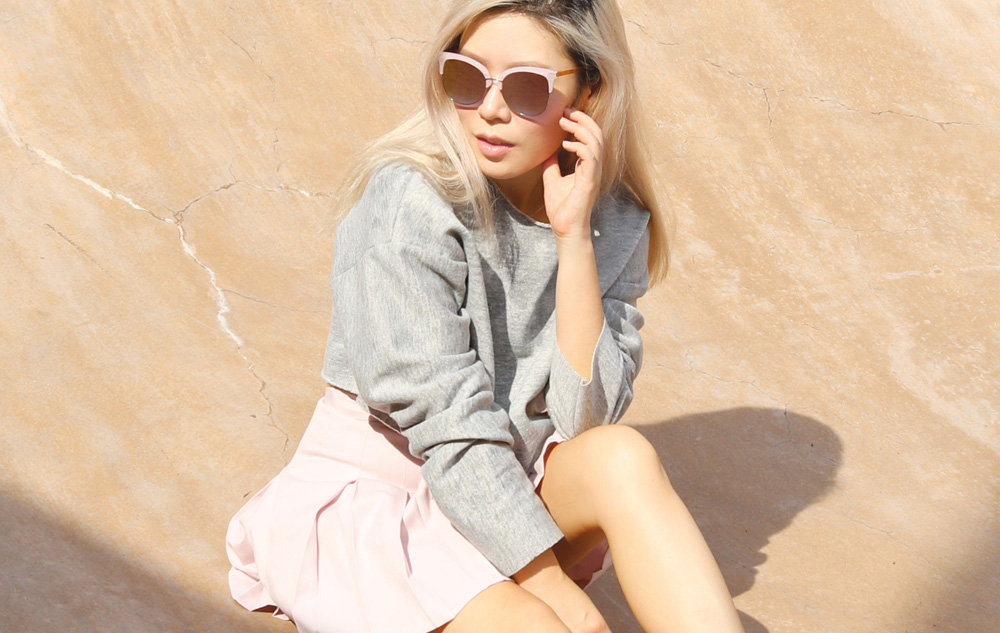 The outfit
Top | DIY
Skirt | Pomelo
Sunnies | Clic Clac