HERA Black Cushion Review & Unboxing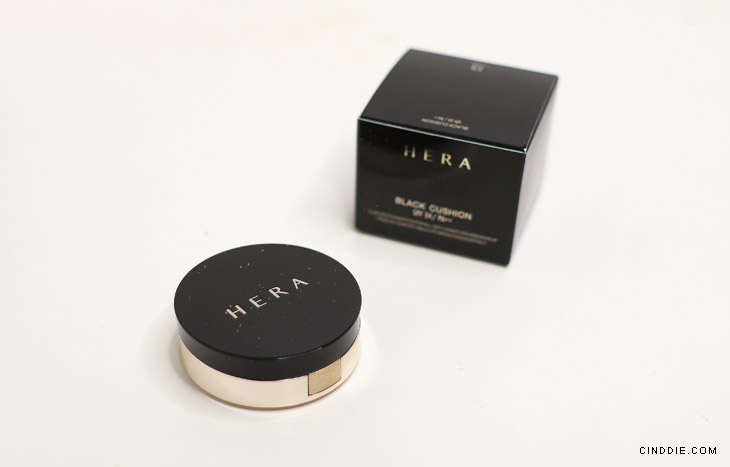 Hey everyone, its been a while, but I'm back with an all new cushion review! I picked up the HERA BLACK cushion from W2Beauty.com, amongst a few other things, and was delighted when my package came with a bunch of samples including a silicon sponge! I've been dying to try one out but I guess I'll leave that for another day. Let's dive straight into the HERA BLACK cushion.
WHAT IT IS:
Cushion foundation. Liquid foundation in a cushion compact. SPF 34 / PA++. Long wear. Matte finish.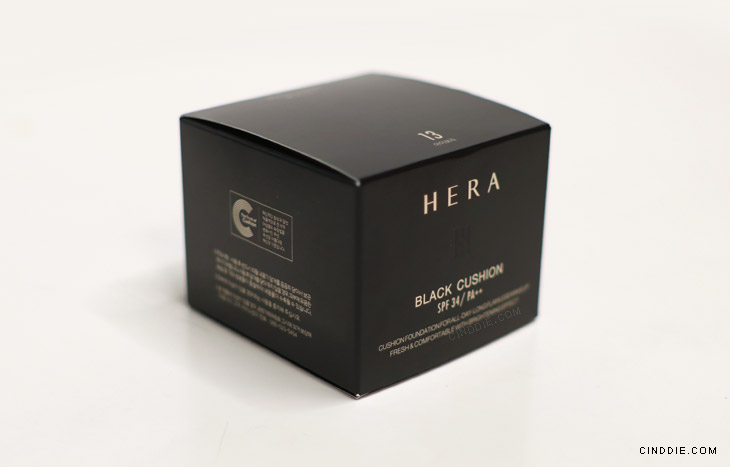 The cushion comes in a glossy black box with gold print. Classy.
On the flipside is a textured gold monogram of HERA's new symbol, which according to the HERA website, represents "the perfect harmony between the two different sides of the beauty of SEOULISTA." You'll also be greeted by the glossy gold dust speckled HERA BLACK cushion. It's beautiful to say the least.
The box contains a cushion case with a cushion inside, another sealed 15g refill, and the standard beauty "quick start guide".
Front and back of the HERA BLACK cushion.
The mirror within is a sizable one that goes right up to the edges of the case.
The air puff is detailed with the HERA monogram pattern (details yo!), black ribbon with gold HERA print and a beige puff underside.
Yogurt mini-cup packaging like seal.
OHAI again new HERA symbol! I must say the deep embossed logo is a very nice detail.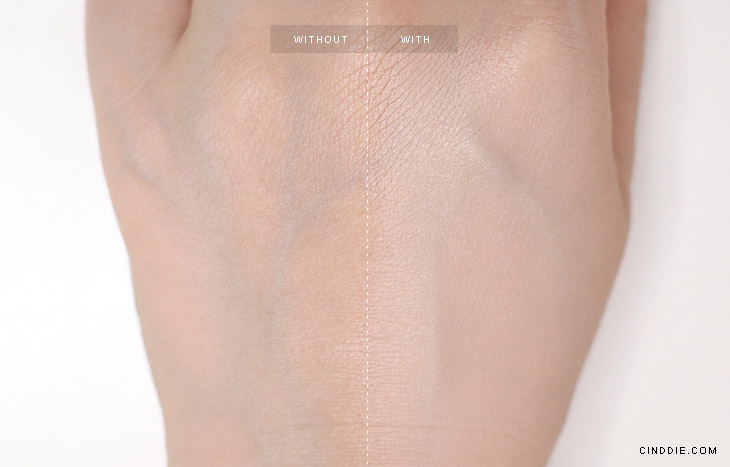 Hand swatch. Hera Black cushion shade 13. 2 layers were applied.
Applying HERA Black Cushion 13, neutral ivory.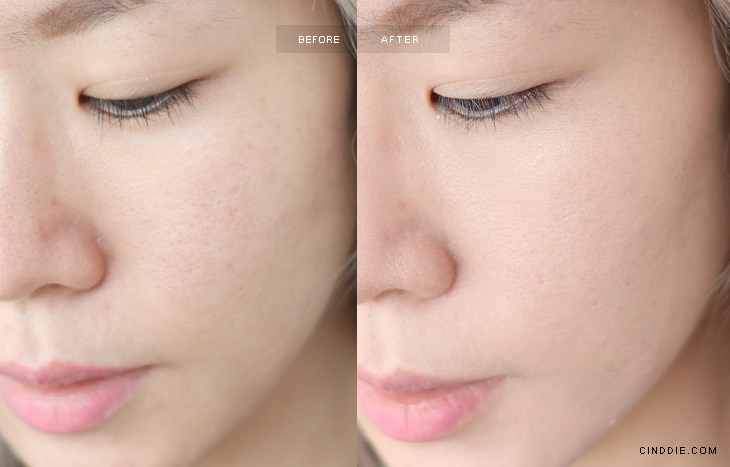 Before & After. Bare skin. No primer. Brighter, red spots covered and all ready to go.
PACKAGING:
Luxurious glossy case with gold specks and a shiny gold base. Generously sized mirror. Looks expensive (it is).
WHY I LIKE IT:
Texture — Very lightweight, blends into the skin really well, and doesn't sink into the pores even though I don't have primer on. There's no cakeyness or clumping and it gives a really nice, even finish.
Coverage — My skin is actually just recovering from a major breakout that occurred while I was on holiday, and it did an good job of covering up the scars, redness and whatnot. I'd probably say its got a medium/light coverage, which is good enough for most of us. If you ever need more cover, just layer and build it up.
Finish — Semi matte, leaning more towards matte and kinda feels like you applied powder onto the foundation. It doesn't feel thick or sticky and feels very comfortable on the skin.
SHADES:
6 shades — 13 Neutral Ivory, 15 Pink Ivory, 17 Pink Vanilla, 21 Neutral Vanilla, 23 Beige, 25 Amber.
PRICE:
US$58 at W2Beauty.com
Video: HERA Black Cushion: Review & Unboxing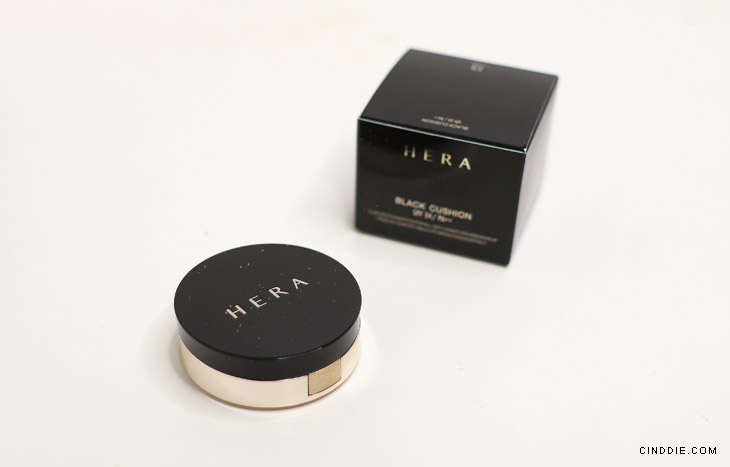 #hera black cushion swatches #hera black cushion review #hera black cushion 2017 #hera black cushion 13 #hera black cushion 25 #hera black cushion color #hera black cushion 23 #hera black cushion shades #hera black cushion price