LANEIGE X LUCKY CHOUETTE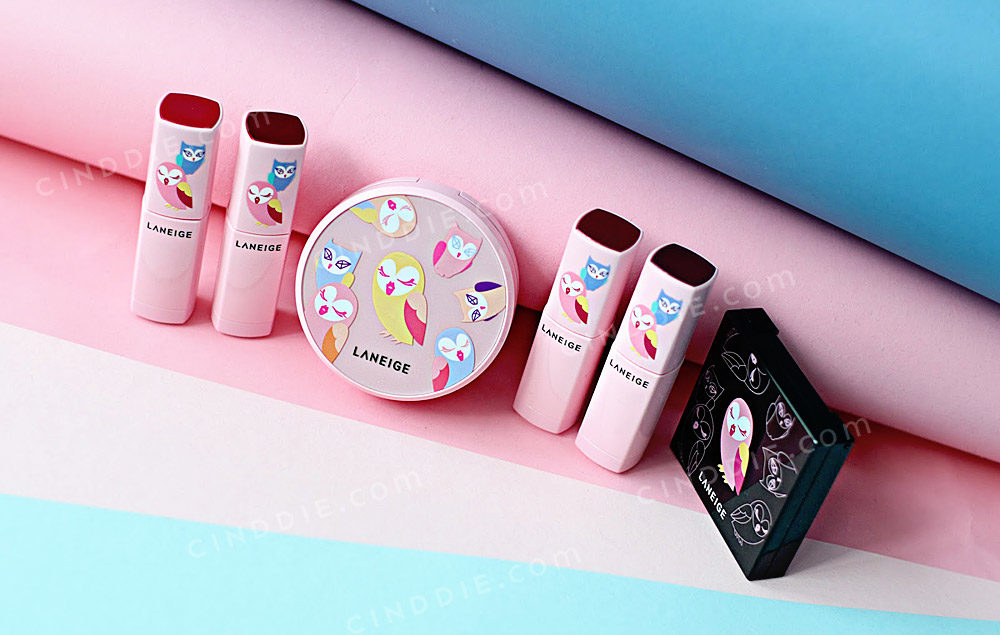 The girlfriends and I were treated to an evening of fun and pampering last night at Bingki Korean Dessert where the Laneige ladies showcased their latest products in collaboration with fashion label Jardin de Chouette, and showered us with awesome gifts.
We were kept well fed throughout the evening, starting with a thirst quenching, (and if you did not stir it, like me) unbearably sweet beverage, a light dinner platter, finished off with refreshing bingsu for dessert.
Here's the highlight of the evening – testing out the star products.
In my hand is the BB cushion, and all I can say is – don't be fooled by the cute packaging, this product packs quite a punch. I'm a huge cynic, and I'm usually too quick to dismiss products in cute packaging as gimmicky, but trust me, the Laneige BB cushion is one of, if not the best in the market. This limited release will only include shades 13 & 13C Ivory, as well as 21 & 21C Beiges.
More about the collaboration – this limited edition collection comprises three products; the Serum drop tint, BB cushion, and the Multi-Color.
The serum drop tint is a lip tint that promises a rich, intense color, for smooth and supple lips. We were very generously gifted the ones in the red tones which may be a little too bold for my liking but I'll be giving them a try because they smell fan-tas-tic. I was trying out the colors on my hand when my olfactory senses kicked in and it hit me – they smell just like those little Strawberry Shortcake figurines I used to collect as a little girl. If you've owned one of those, you'd know what I mean.
If you prefer pink shades like I do, you'll be pleased to know that there will be 3 pink based shades available as well.
Last up is the Laneige Multi-Color, a highlighting palette which comes with a multi function brush that you can use for highlighting your face, or as a shadow brush for your lids.
I love the apricot shades on this palette and I see myself getting a lot of use out of this one. That is if I bear to make the first dent in the palette because it is so damn adorable.
Honestly, maybe try making ugly products, I'll have no qualms digging in then.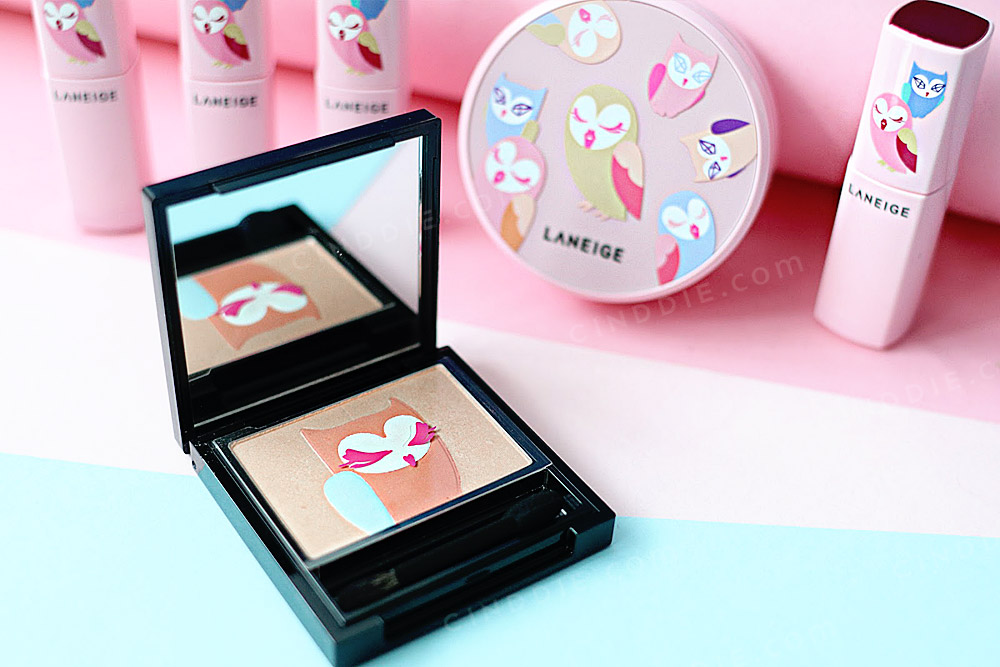 A round up of the products in the collection that we received!
This collection will be pre-launching at B1 Takashimaya Department Store on 25th August, and will be open for general release from 1st September onwards at all Laneige boutiques and counters on a while stocks last basis. If you see anything you liked, just be sure to grab it before it runs out!