Laneige Ideal Blush Duo Review & Swatches
Laneige recently launched their new 6 palette Ideal Blush Duo line and I'm super excited to try them on! Each palette contains 2 unique sheer trendy summer shades formulated with some kinda 'Special Grinding Technology' that helps express a bright, young and natural skin complexion.
FEATURES (from Laneige website)
1. Bright, clear color expression – Formulated with Special Grinding Technology, the new Ideal Blush Duo expresses a bright and natural skin complexion.
2. Optimal color plate combination – The combination of two ideal colours into one palette allows you to conveniently create a fresh and luminous complexion with sheer color
3. Ultra long-lasting formula – The Cross-linking Binder System, a highly adhesive formula increases the adherence to skin, keeps makeup fresh for long hours and stays strong against sweat and sebum.
WIP
While I get to working on swatches and actually trying out the blush duo. Here are some pics I took yesterday!
The Laneige Ideal Blush Duo comes in a palm sized glossy compact, magnetic closure and rose gold trimmings. Clean and classy.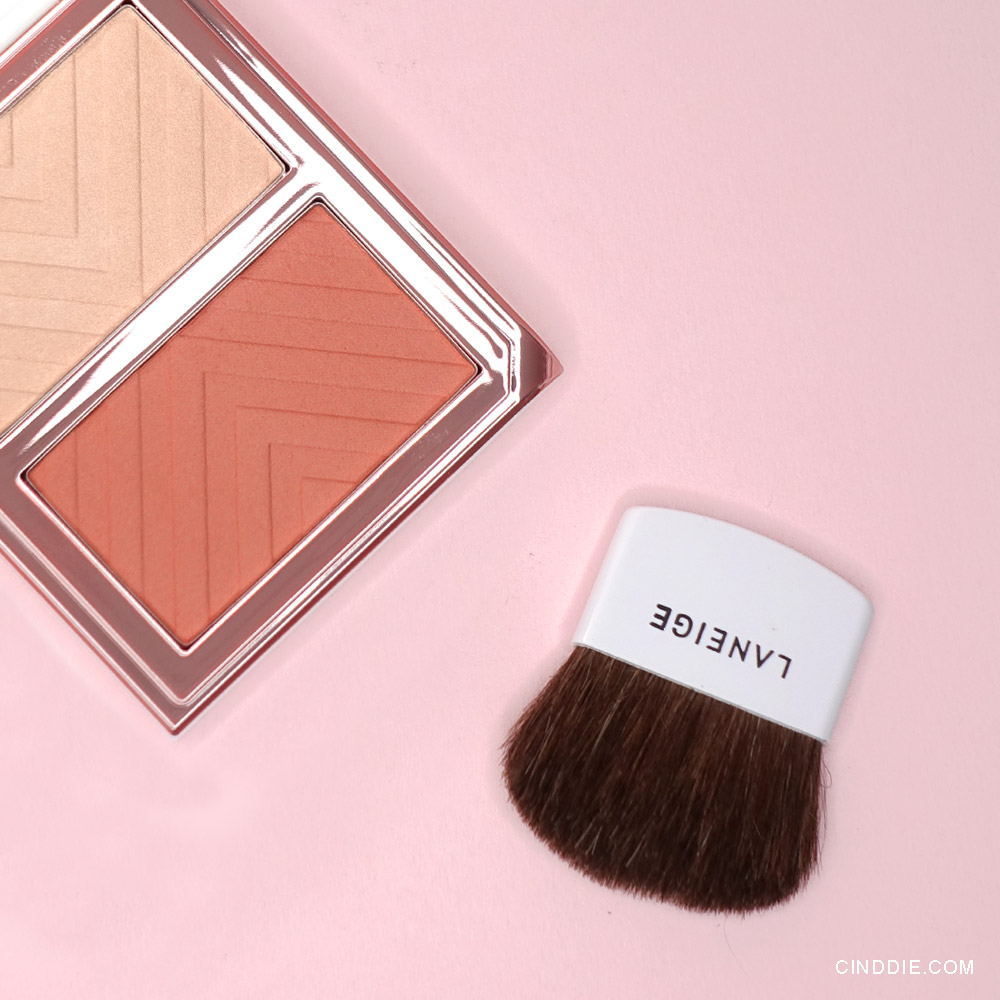 The Ideal Blush Duo comes with a soft blush brush applicator.
No.1 Lily Lavender
"Pure – The combination of lavender and pink creates a pure and clean effect with a subtle hint of color, ideal for pale and reddish skin tones."
No.2 Peach Mint
"Lovely – The blurring effect of mint over pink coral creates a lovely makeup look. Ideal for complexions with yellow or red undertones."
No.1 Lily Lavender up close.
No.3 Juicy Rose
"Lively – A delightful layering of coral and pink for a bright and lively look suitable for all skin tones."
No.4 California Coral
"Healthy – A mix of coral orange and gold pearl highlighter for a healthy look."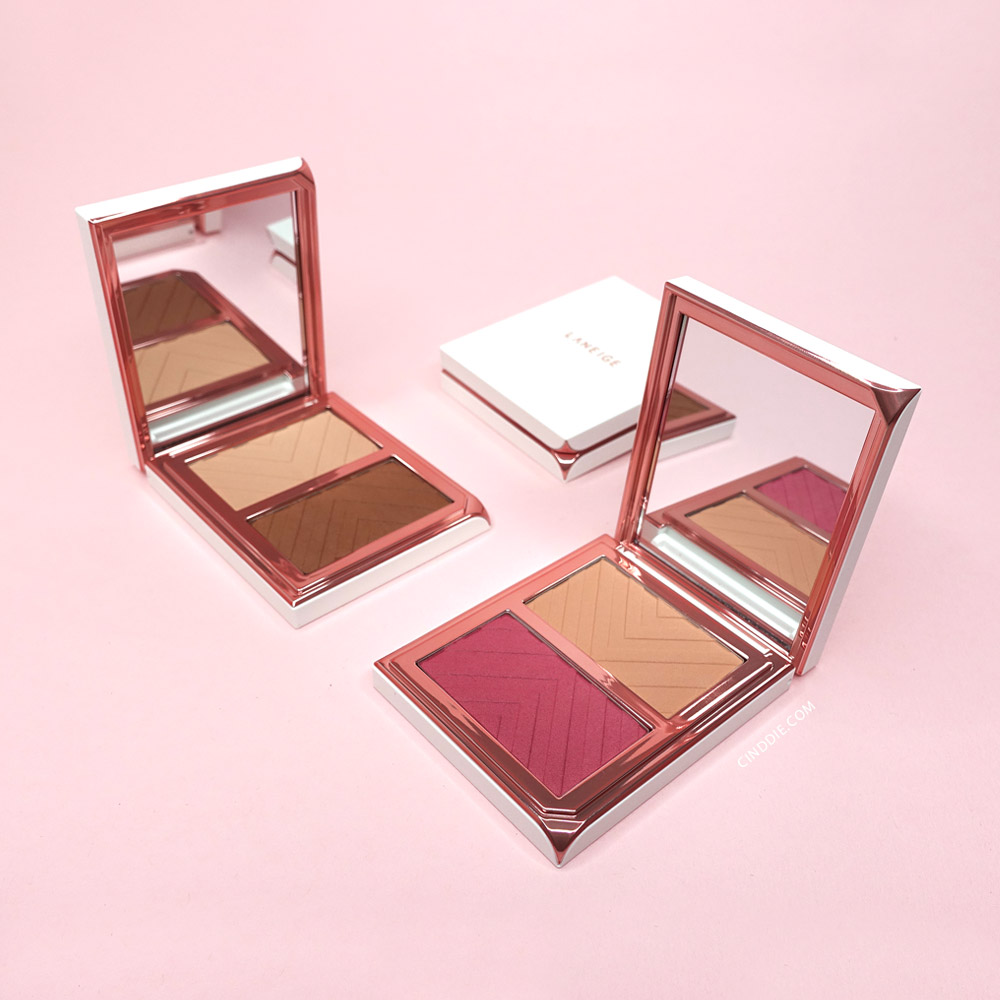 No.5 Ginger Berry
"Feminine – Create a sophisticated, feminine and sexy look by layering berry and ginger colors."
No. 6 Wood Blossom
"Edge – A combination of brown and beige for a natural contouring look."
Here's a short video of me using the Laneige Ideal Blush Duo and Ideal Shadow Quad. Follow me on instagram @cinddie for more videos!
Swatches and try on pics coming soon!
The Laneige Ideal Blush Duo retails for S$42 and is available at all Laneige boutiques, counters and authorized retailers across Singapore.