The Face Shop Natural Sun Eco Ice Air Puff Sun SPF 50+ / PA+++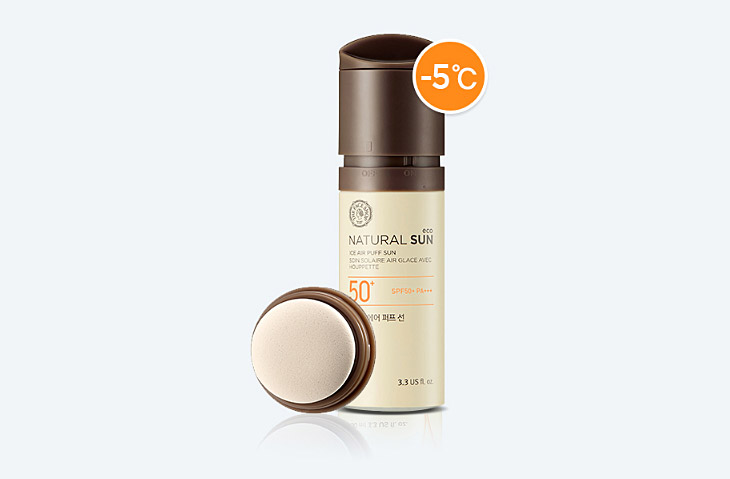 The Face Shop Natural Sun Eco Ice Air Puff Sun
Product spotlight – It seems having a basic sunscreen these days isn't enough. From whitening, tone correction and wrinkle protection, multi-functional sunscreens that do a myriad of functions in addition to protecting you from harmful UV rays are all the rage.
The Face Shop Natural Sun Eco Ice Air Puff Sun introduces the concept of a cooling sunblock that in reduces skin temperature by -5 deg on top of protecting you with SPF 50+ PA triple pluses. What good does making your skin cooler do you ask? Besides feeling amazing, reducing skin temperature helps calm and relax stressed and tired skin, so why not?
The multi-functional Natural Sun Eco Ice Air Puff also whitens, improve wrinkles and can be used as a foundation on top of being a sunblock. It also contains skin conditioning ingredients like sunflower seed extract and even has an ECOCERT certification to prove it moisturizes and adds vitality to the skin. That's pretty much a 5-in-1 product (UV Block + Cooling + Foundation + anti-wrinkle + whitening).
You don't have to get your hands dirty. That's what I like about the The Face Shop Natural Sun Eco Ice Air Puff Sun. The puff applicator is convenient and easy to use without leaving a mess. You'll just have to pump a little and the product is transferred onto the puff, after which you can puff the light-textured-moisturizing-and-super cooling sunscreen on your face.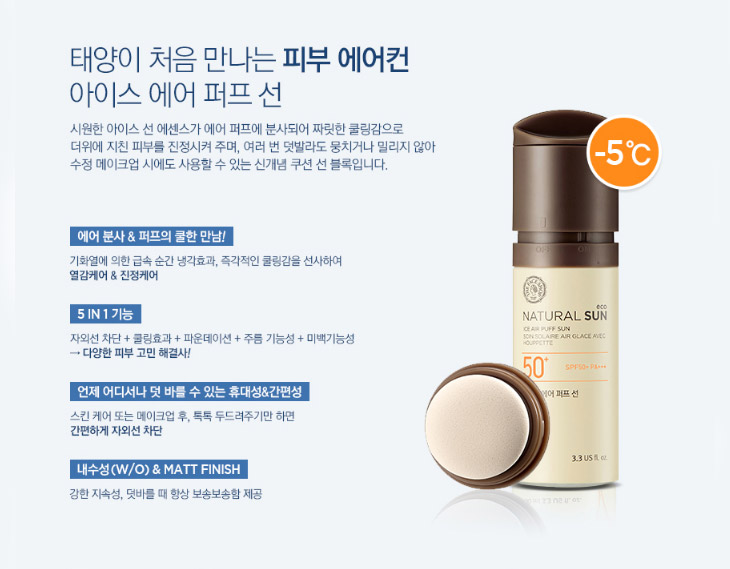 ---
Related Articles
Laneige Sun Care Line
Best Japanese Sunblocks
The Face Shop x Simpsons Collaboration