The Face Shop Yehwadam Pure Brightening Serum Review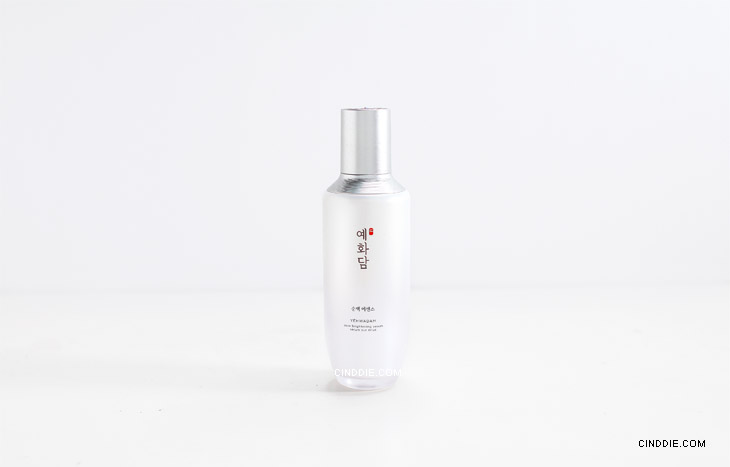 With all that makeup can do for your skin nowadays, there's still no faking a natural glow from within. And the good news is, with a plethora of skin brightening products available in the market, good skin is not out of your reach.
I was recently travelling, and between the polluted city air, lack of sleep, and the fact that I really only brought the bare minimum for my skincare products, I started getting a major breakout which persisted even after I got back home. While I struggled to find a way to rid myself of those damned whiteheads and blind pimples (which I eventually did), I also found myself with plenty of scarring, as well as dull and lifeless looking skin.
So backstory;  I was gifted the Yehwadam Brightening Serum from The Face Shop Singapore recently, and I hadn't quite gotten round to trying it out as I was testing out a couple of other products. But desperate times called for desperate measures and I broke out my brand spanking new Yehwadam Brightening Serum from its (might I add, very beautiful) packaging, and thought I'd give it a shot.
What is the Yehwaham Pure Brightening Line all about?
The Yehwadam Pure brightening Line is an oriental anti-aging brightening herbal line which restores healthy skin tone, brightening the overall complexion by reducing dark spots and pigmentation.
The secret beauty formula contains 7 natural brightening ingredients including popular favorites like White Ginseng, Pearl and Honeysuckle Flower. Using their very own patented technology "Baekjabeop", YEHWADAM extracts the key benefits from natural medicinal herbs by boiling them in pure water for long hours, to eliminate toxins, and reduce irritation to the skin.
The Packaging
I'm not sure if this is the actual packaging that the product comes in, or whether this is a press packaging, but it is pretty damn sweet. The bottle itself came encased in a textured art paper (well art paper but stiffer, I guess) hexagonal box which opened up to reveal a room of mirrors (of sorts), and the product enshrined in the center.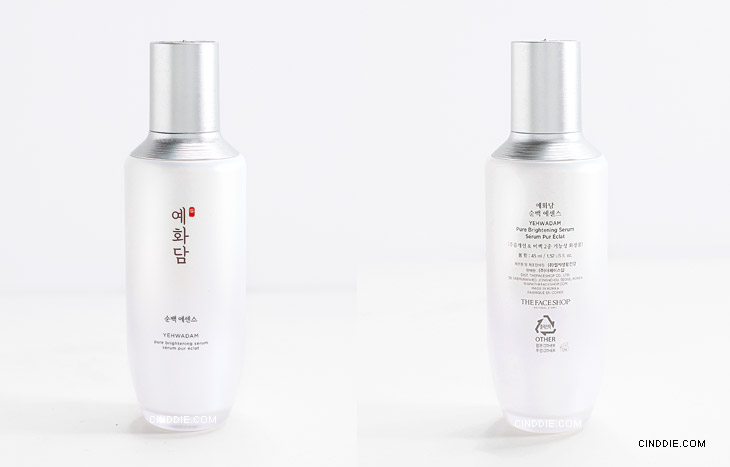 The bottle is a really pretty pearlescent white, and the cap has a textured engraving as well as a little crystal adorning the top. I love how The Face Shop added little touches into the packaging to make the product look really luxurious and pretty.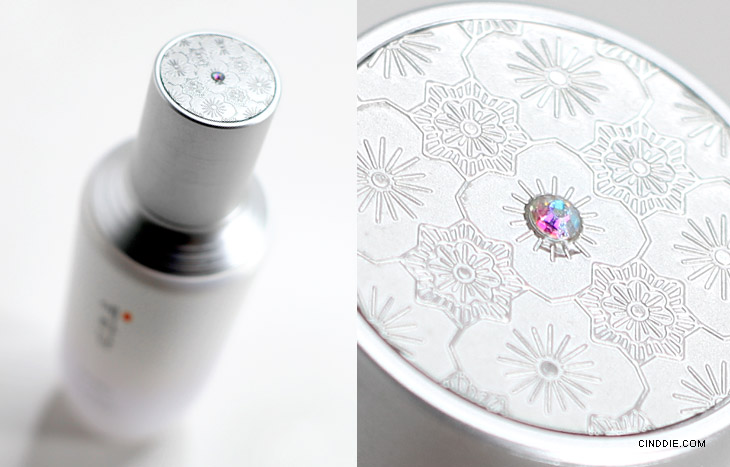 The bottle itself is pretty straightforward, it's a pump bottle which draws product out with a couple of pumps.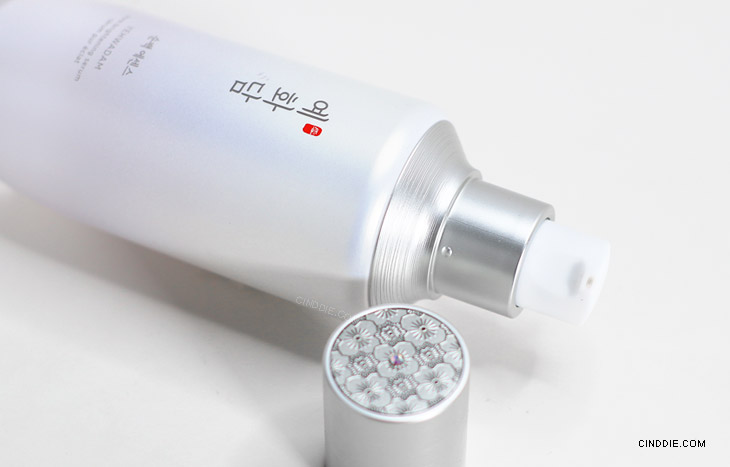 This to me, is the most efficient way of product dispensing because I hate having to dip my fingers into a jar, and possibly contaminating the product. (Cue imagery of little germs running into a jar)
The Product
The serum is a white, opaque gel-like texture, and it works into the skin really easily, almost melting into the skin instantly as I applied it, leaving the skin softer than before. Scent wise – it's a light floral fragrance which smells very refreshing and pretty, which is pretty much my favorite type of scent. I'm pretty sure I've mentioned it before, but here it is again – I love scented products, they perfume my face and make me feel happy!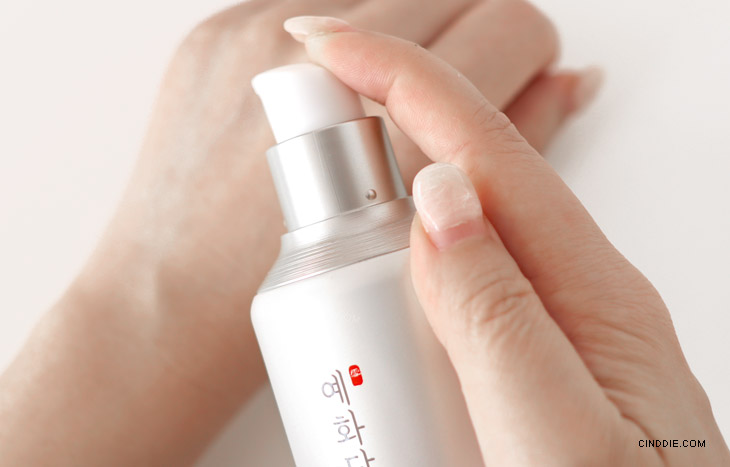 What I Think
This efficacy of this product really took me by surprise as I saw an (no joke) overnight improvement in my skin's clarity. My previously inflamed and irritated skin was calmed and clearer, and overall, just brighter and better. Just to share, I usually take a couple of weeks to test skincare products out before sharing it on a review because it just seems fair to give the product some time to work and for the results to show, but by day 2 of trying out this product, I was all ready to give my testimonial on this miracle worker.
Where to buy: The Face Shop outlets
Price: $85 for 45ml
Would I buy: Overnight improvement in clarity and radiance? Hell yes.
yehwadam pure brightening, yehwadam brightening review, yehwadam brightening serum review