Shiseido Launches New Skincare Line WASO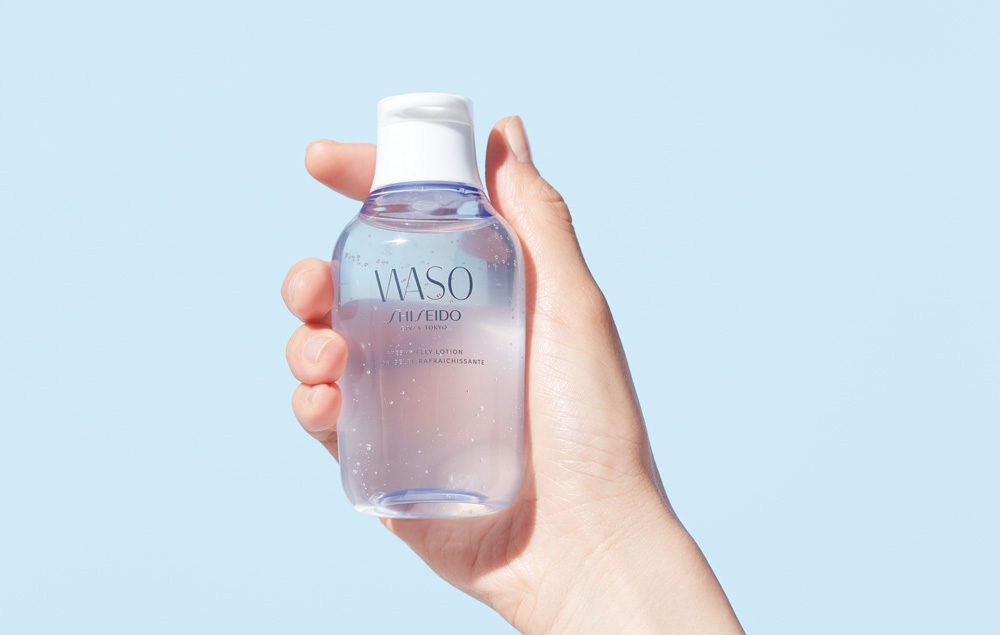 WASO is a new brand by Shiseido, designed for millennials and crafted with authenticity, aimed to redefine beauty by empowering millenials to feel beautiful in their own skin, championing beauty from the inside out.
WASO
The name, WASO, originates from a combination of two Japanese words – "WA" meaning a Japanese sense of peaceful, harmony, and "SO" meaning inspiration, and thought. Put together, WASO is skincare inspired by Japanese aesthetics.
Inspired by the Japanese tradition of Washoku (traditional Japanese food), Japanese ingredients were painstakingly chosen as the key ingredients in the WASO product range, including Ninjin (carrot), Biwa no ha (loquat leaf), Tofu, Shiro Kikurage (white jelly mushroom) , and Hachimitsu (honey).
Each WASO product is paraben free, mineral oil free, and non-comedogenic (addresses the issue of clogged pores)
Ninjin (Carrot)
Carrots are high in water content and nutrients, which keep skin looking healthy, plump and soft.
Clear Mega-Hydrating Cream -$55
The Clear Mega-Hydrating Cream is a pure, clear cream that plumps, softens and hydrates from the get-go. It can be used under or over makeup.
Color-smart Day Moisturizer SPF30 – $55
The Color-smart Day Moisturizer is a skin-brightening day moisturizer for combination skin. It adeptly changes color upon application to enhance your skin tone, for long lasting hydration and healthy-looking glow.
Biwa no ha (loquat leaf)
A traditional and widely grown herb, loquat leaf has been used for centuries in Japan, and have an antioxidant effect that is known to suppress sebum breakdown.
Moisturizers infused with the power of loquat leaves, hydrate and mattify skin so pores are less visible and suppresses shine.
Color-smart Day Moisturizer oil-free SPF30 – $55
A skin-brightening, day moisturizer with sun protection and a tint that changes color upon application to enhance your skin tone, for a matte, healthy-looking glow.
Quick Matte Moisturizer Oil-free SPF 30 – $55
The Quick Matte Moisturizer Oil Free is an oil-free, oil-balancing emulsion with sun protection and a tint that smoothes, hydrates, and mattifies.

Tofu
An essential food in washoku, Tofu is made from soybeans. Lecithin, in soy, is also found in natural membrane walls. It can help to smooth and support.
Soft+Cushy Polisher – $55
The skin smoother is a  skin-refining exfoliating polish infused with the power of soy lecithin, and it refreshes skin so you can feel its smoothness immediately. It contains plant-based cellulose granules in a whipped, tofu-like formula and works to gently reveal fresh-looking skin, leaving it feeling smooth.  The tofu-like gentle texture clears complexion and leaves your skin silky and smooth.
Hachimitsu (honey)
Honey, an ancient treatment known for its antibacterial powers, is valued as a health and beauty food in Japan.
Royal jelly extract from bees contains amino acids, vitamins and minerals which can help to moisturize skin.
Quick Gentle Cleanser – $40
The Quick Gentle Cleanser is a heavenly refreshing cleanser with honey and royal jelly from bees.
This honey-like gel cleanser foams without water to break down dirt and excess oil, all without stripping essential moisture. Rinses off leaving skin soft, not stripped.
Shiro-Kikurage (white jelly mushroom)
The kikurage or white jelly mushroom has long been treasured in Japan as food for beautiful skin. Like a sponge, it holds onto water. Stored dried, it bounces back to its plump, just-picked state when soaked.

Fresh Jelly Lotion – $45
The Fresh Jelly Lotion is a hydrating lotion with ingredients derived from white jelly mushrooms. The jelly-like texture transforms into lotion on your skin, plumping it from within, instantly refreshing and restoring your skins hydration.
Prices: As listed above
Where to buy: At all Shiseido counters