Best Japanese Sunblocks & Sunscreens
The sun is back in full force here in sunny Singapore. With temperatures reaching a scorching 32°C, I think it's probably a good idea to have a talk about some sunblocks/sunscreens today. We're going to look at some of my favorite products to to protect yourself against those damning UV rays.
So what makes a good sunscreen?
In my opinion, a good sunscreen is one that not only does its job protecting you from harmful rays, but one that is also easy to apply and reapply. Find one that doesn't leave an awful white cast, is a pleasure to use and you won't leave home without it.
For those not in the know, SPF deals with UVB (Ultra violet B) rays which is responsible for the burning sensation you get when you stand in the sun. UVB rays penetrate the upper layers of the skin (epidermis) and cause the skin to burn (sunburn). PA pluses deal with UVA rays which penetrate deeper through the epidermis into the lower layers of skin. So there we have it, now you now what SPF PA++++ means.
Today, We're going to be covering a bunch of sunscreens, most of them Japanese, so let's head right in.
Hadalabo UV Creamy Gel SPF 50 PA++++
First off the bat is the Hadalabo's UV creamy gel in SPF 50 PA++++, that's 4 pluses, pretty much the max pluses you can get. The Hadalabo's UV creamy gel contains hyaluronic acid, a natural body producing acid that works to your skin stable, safeguarded, and constantly renewed. It's also able to amazingly attract and hold vast amounts of moisture. Hadalabo is fond of using Hyaluronic acid, which is good because I have dry skin and I love its moisturizing effect. There are also a number of  effective UV filters in this gel and one thing I'd like to point out is that this product makes an absolutely good primer before you slap on some makeup. It gives you a healthy glow and I feel it actually makes your makeup stay longer. For those with oily skin, you can try the Hadalabo UV moist emulsion.
Biore Aqua Rich Watery Essense SPF50 PA++++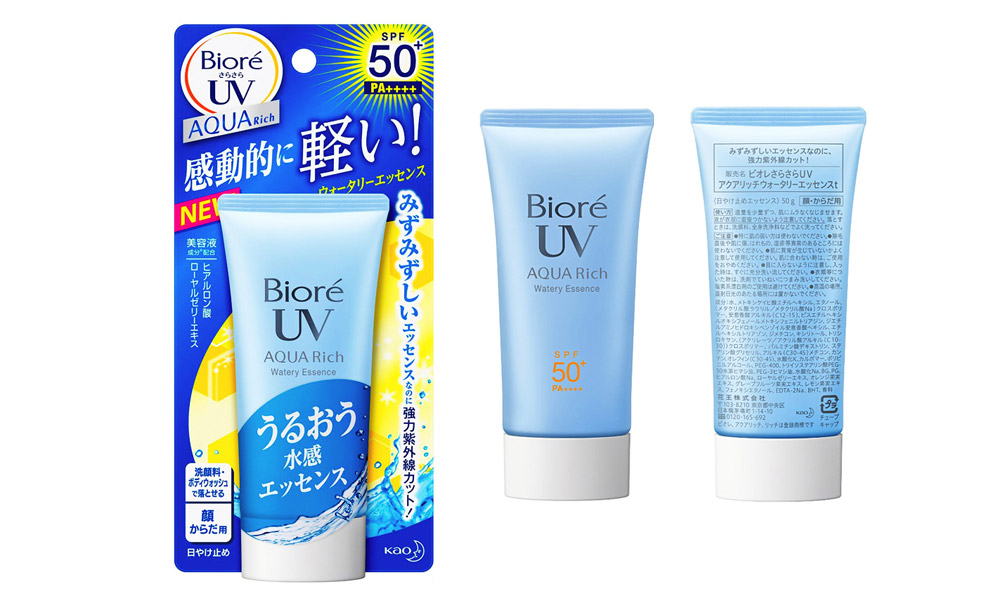 Next favourite sunscreen is the is from Biore Aqua Rich Watery Essense Sunscreen. This is a new formulation that only just came out this year so it's SPF 50 PA++++. What makes this sunscreen difference is that it comes out gel like but as soon as it touches your skin, it turns into water. The Biore Aqua Rich Watery Essense contains hyaluronic acid and other citric based antioxidants to help your skin retain moisture and stay beautiful.
Biore Aqua Rich Watery Essense, $12+
Shiseido Perfect UV Protector WetForce SPF 50 PA++++
One of my other favourite Japanese sunscreen that i'm going to talk about is this new Shiseido Wet Force. Shiseido, to me is synonymous with quality and it is a brand I absolutely trust. The Wet Force has an SPF 50 PA++++ rating and is very water and sweat resistant.  The stuff that makes the "Wet Force" technology reacts to water or sweat to form an amazing UV protection layer. Although this sunscreen leaves a white cast, I really like and trust this one for all my outdoor/sporting needs.
Shiseido Perfect UV Protector WetForce SPF 50 PA++++, $50+
KOSE Sekkisei Sun Protect Essence Gel SPF 50+ PA+++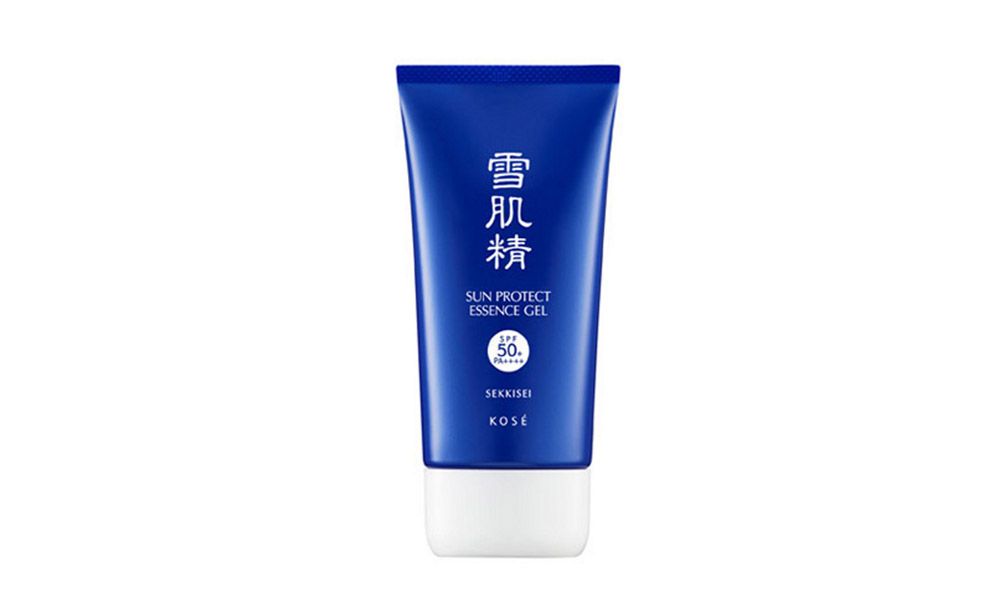 Another Japanese sunscreen brand I absolutely love is KOSE. Pure quality. The Sun Protector is an SPF 50 PA++++ sunblock and comes in gel (essense gel) or cream (essense milk) versions. Key ingredients include oriental plant extracts for hydration locking and skin protection. It has a light herbal scent and a very light non sticky texture, finishes matte and can be used as a makeup base. The KOSE Sekkisei Sun Protector is definitely one of my first go to sunscreens for everyday use.
KOSE Sekkisei Sun Protect Essence Gel SPF 50+ PA+++, SGD$30+
Shiseido Anessa Perfect UV Waterproof Sunscreen SPF 50+ PA++++
Another good one from Japan is the Shiseido Anessa Perfect UV Sunscreen that comes with a maximum protection of SPF50+ PA 4 pluses and is water/sweat resistant. The Shiseido Anessa comes out the bottle creamy milk and dries matte without leaving a horrible white tint on your face. If you don't know what which sunscreen to buy, just buy this one.
Shiseido Anessa Perfect UV Waterproof Sunscreen, $40+ (does not ship from SG)