Review: All 1n One Mask by Illumia Skin
How's everyone doing during these covid times? I have to admit, it has been hard, not just for my mental health, but even my physical health and skin. Because of the many restrictions, I find myself spending a lot more time not working out, and just staying at home, which isn't ideal. On top of that, all the mask wearing has caused me to constantly break out along the sides of my cheeks and my jawline. I have tried a range of products, from exfoliating ones, chemical types included, but sometimes they just exacerbate the problem because they are too harsh for my skin. After a while of trial and error, I've come to realized that my main skin issue is dehydrated skin, and that using sheets masks every night was helping my skin. Of course, that depends largely on the mask that I use as well!
Today, I'm writing about the All 1n One Mask by Illumia Skin by Kim Lim. The skincare brand is launched by Illumia Therapeutics, a leading medical aesthetic spa in Singapore that offers non-invasive skincare treatments.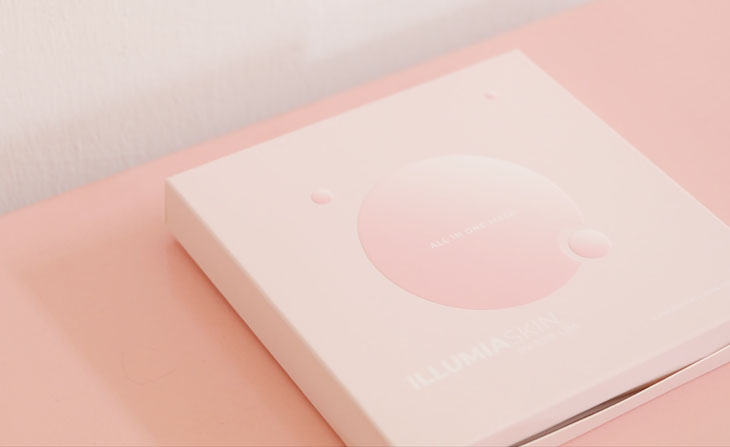 The All 1n One Mask, as the name suggests, is an all in one mask, which promises to boost the skin's moisture levels by up to 600x.
The key ingredients include hydrolyzed collagen, hyaluronic acid, niacinamide, and salmon DNA, which altogether work to attract and retain moisture within the skin, while also evening out skin tone to give a more supple and youthful looking complexion.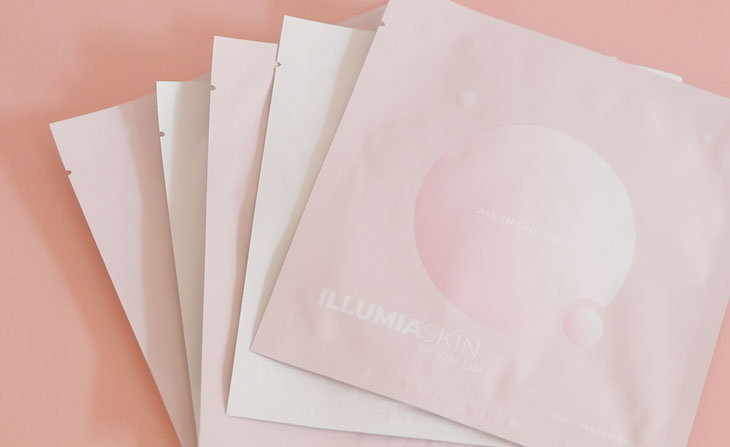 The mask retails at SGD$48 for a box of 5 sheet masks, available at Illumia Therapeutics online.
Sheet Mask Review
First impressions – the mask is fine and thin, and fits comfortably on the face. I hate it when masks are too thick and just feel very heavy on the skin, like my face is being dragged downwards, so I definitely appreciate how well this mask fits and how gentle it feels on the skin.
There is an abundance of serum, so what I like to do, is to squeeze the excess from the packet and tap it gently over the mask. Any extra then goes onto my neck, as well as my chest! I tend to get breakouts on my chest as well (icky I know, but it's more common than it sounds!)
After about 20 minutes, I removed the mask, and there's still a fair bit of serum yet (see! I said abundance!) so I just gently tapped it into my skin to ensure maximum absorption (very Singaporean, I know!) and it left my skin feeling fresh, and ultra hydrated immediately after!
After repeated usage, my skin has. started. to feel noticeably plumper and more healthy, and on top of that, I find myself breaking out a lot less, and my acne scars are fading a lot faster than they usually do!
For the full unboxing and review, you can watch my review video here!