LANEIGE Mini Pore Line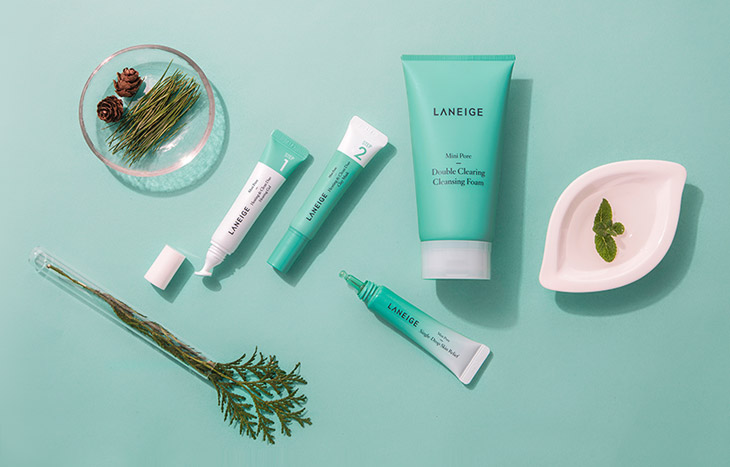 LANEIGE Mini Pore line
Blackheads and excessive sebum begone! LANEIGE has released the new and improved LANEIGE Mini Pore line, adding 3 new products —  a double clearing cleansing foam, a blackhead melting duo and a skin relief drop on top of their existing Water clay Mask and Blurring Tightener.
Key Ingredients
The LANEIGE Mini Pore Line uses ingredients like Mint Water, Cypress extract and Pine Needle extract to moisturize, control excess sebum and sooth irritated skin.
Products
The Mini Pore line consists of 5 products starting with 1) double cleanser 2) Heating & Clean duo 3) Single Drop Skin Relief 4) Blurring Tightener and 5) Waterclay Mask.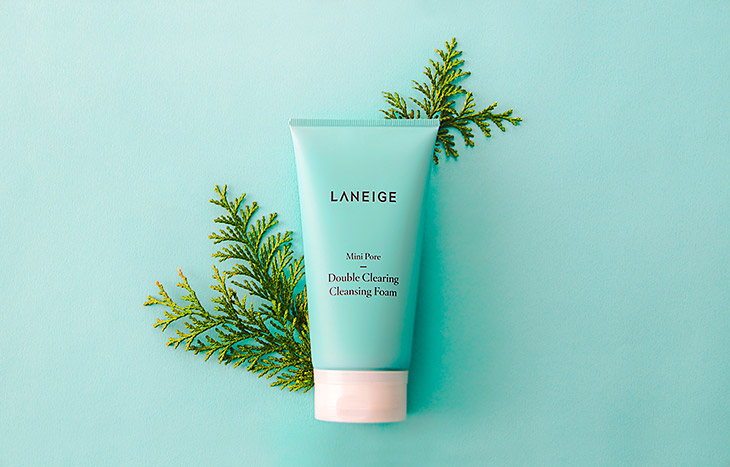 LANEIGE Mini Pore Line – Double Clearing Cleansing Foam
Fine bubbles effectively cleanse pores and moisturize skin without any taut feel with moisture capsules.
LANEIGE Mini Pore – Heating & Clean Duo
The mild-type, 2-step blackheads care kit that gently melts excessive sebum from pores with heating gel and effectively absorbs the melted sebum with creamy cacao walnut clay.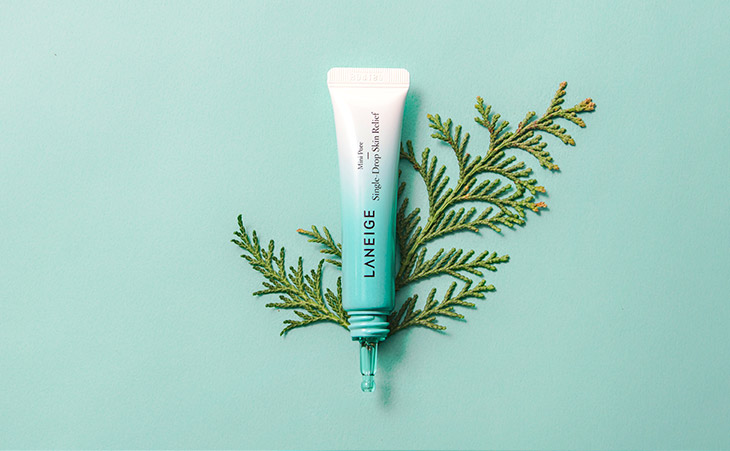 LANEIGE Mini Pore – Single Drop Skin Relief
Soothing effect in one drop made with Pore Refining™ technology
LANEIGE Mini Pore – Blurring Tightener
The pore tightener keeps large pores and excessive sebum in check, helping you maintain smooth, dense skin
LANEIGE Mini Pore – Waterclay Mask
Clay gel mask made from natural mineral-rich mud collected from the Yellow Sea, acting as a quick-drying, powerful sebum-absorbing agent. Contains 1400mg of natural Yellow Sea mineral mud.
Routine
Step 1: Double Cleanser
Step 2: Heating and Clean Duo
Step 3/4: Toner, Serum, Essence
Step 5: Single-drop skin relief
Step 6: Eye cream
Step 7: Cream
Step 8: Blurring Tightener
The LANEIGE Mini Pore line is available at all LANEIGE boutiques and counters, ZALORA Singapore, and LAZADA Singapore.