Review, Swatches & Try on: Innisfree 2020 Jeju Color Picker Cherry Blossom Eyeshadow Palette & Lip Tinted Sticks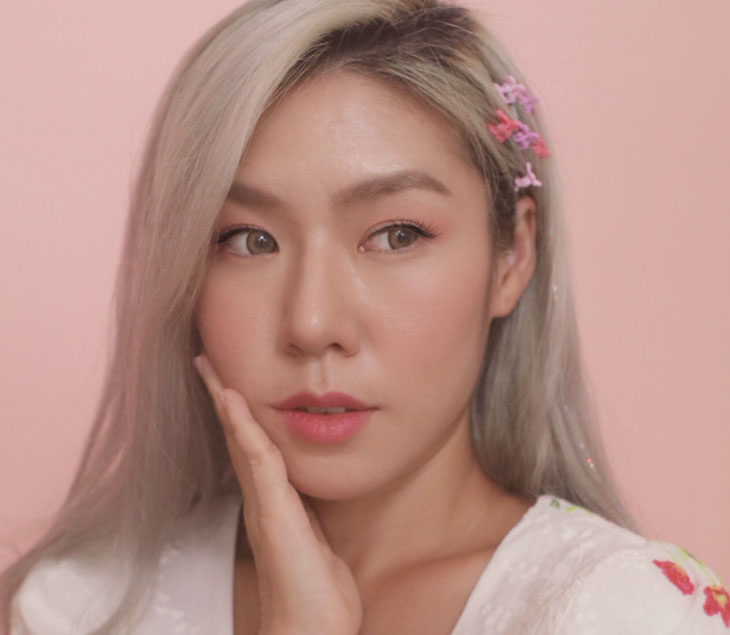 Every year I wait with bated breath whenever Cherry Blossom season rolls around. It's no secret, pink is my favorite color, and with that, my favorite makeup inspiration is usually derived from the sweet pink hues of the Cherry Blossom.
This year's no different – I was even hoping that a trip to Japan or Korea may have been possible to view the Cherry Blossoms in their full glory in the flesh, but amidst the whole covid-19 outbreak, it would be horribly irresponsible to be travelling for no good reason now. With the tourism industry suffering now, perhaps it would even be a good idea to explore Singapore and contribute to our local economy instead.(okay but that's not really relevant here now.. and baaaaack to makeup)
Innisfree 2020 Jeju Color Picker Cherry Blossom Eyeshadow Palette- SGD$39.00
The main product in the collection has got to be the eyeshadow palette – I mean. LOOK AT HOW PRETTY IT IS?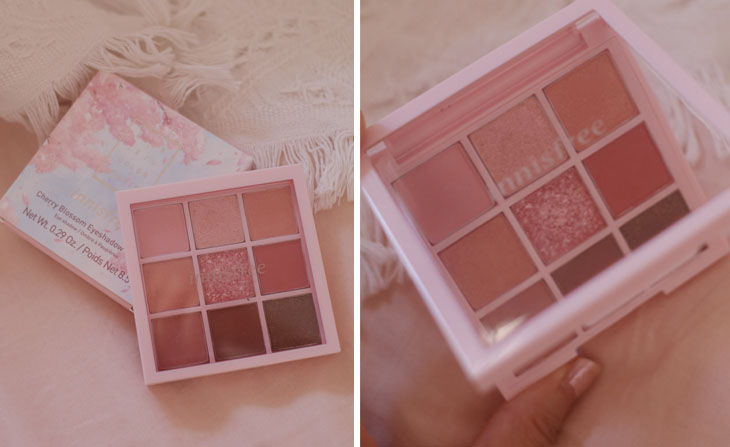 The warm-neutral palette contains 9 dusky-toned pink-based shades with a good mix of mattes, shimmer & glitter eyeshadows. This, to me, is a perfect vacation makeup palette – I like to travel light, so my holiday makeup bag is usually edited to as small as I can get it to be while still allowing me to look like a proper human being.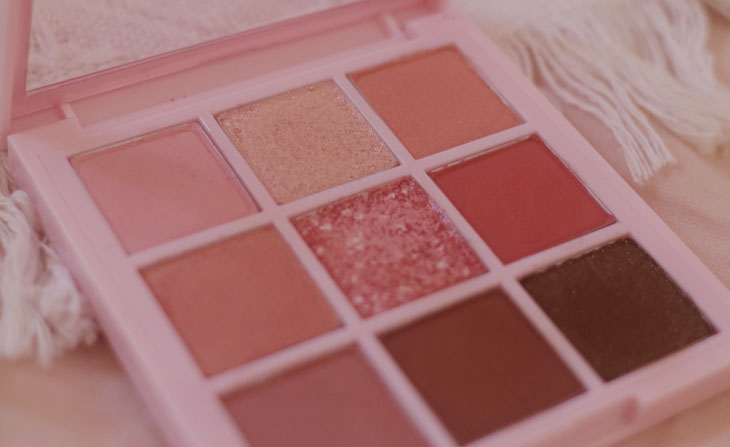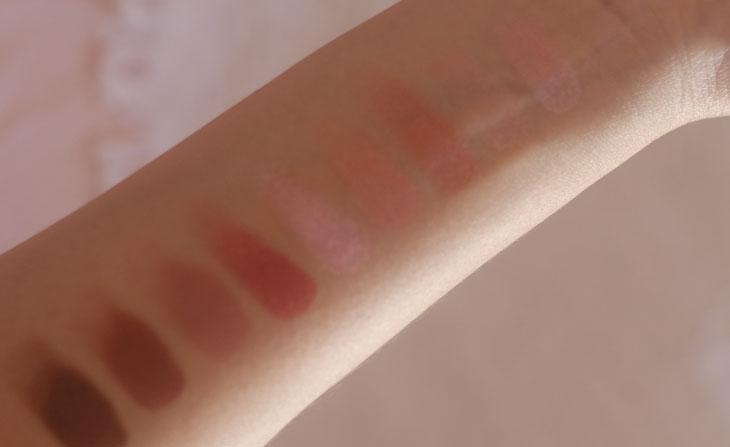 Here's a swatch of the 9 shades – see what I mean when I say this is an all-in-one palette?
For the record, Innisfree (and also, Etudehouse!) has been my go to brand for glitter and shimmer eyeshadows, they just make the prettiest (and wearable) shades for Asian skin tones, while still managing to price them very competitively without sacrificing on quality. Also, the pretty packaging helps!
Innisfree 2020 Jeju Color Picker Lip Tinted Sticks – SGD$12.50

There are 3 shades for the lip tinted sticks – these glide on effortlessly like lip balm, and feel pretty damn moisturizing on the lips. You'd think that as tinted sticks, that the color payoff would be less, but the pigment's actually pretty impressive.

So here's a look at.. the look I created using the eyeshadow palette and lip tinted stick in #2. I'd say beyond the palette and lipsticks sitting pretty on my dresser – these are products that I could easily use for my everyday makeup look.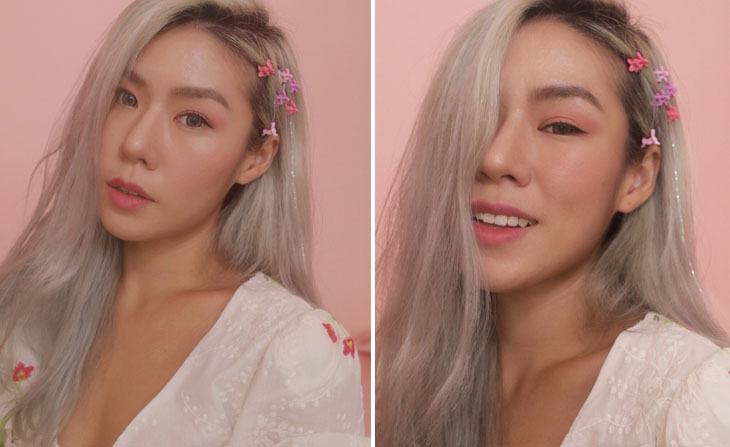 For the full swatch and try on video > watch below!