REVIEW: Clinique iD Dramatically Different™ Moisturizing Tone-up Gel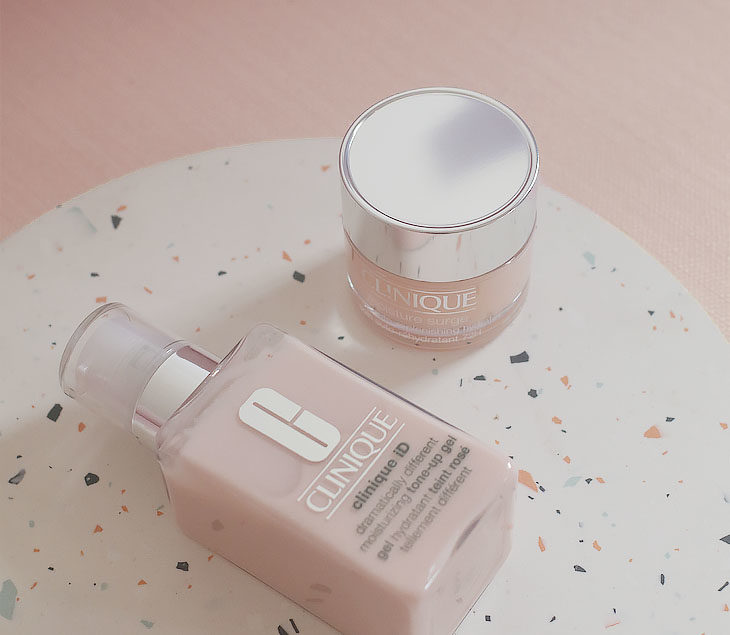 If anything, I have discovered that the root of all my skincare troubles is hydration, or rather, the lack of it.
Topping the list of my bad lifestyle habits, is the fact that I hardly drink enough water. I almost blame my quest for efficiency for this problem, because less water input = less water output = less toilet runs = more efficient in.. life? I don't know, my mind works funny sometimes.
In any case, my 2020 New Year's resolution was to drink more water and to incorporate better self care habits. Of course, hydration works both ways, and so great skincare is also imperative for healthy, plump looking skin.
Enter the Clinique iD Dramatically Different™ Moisturizing Tone-up Gel. So. My skin is not great, that's obvious, but I felt the need to just sort of repeat it for the people who'd put their eye to my face before proceeding to try to convince me otherwise. My acknowledgement of the fact does not stem from low self esteem, but rather, from an extremely heightened sense of self awareness. Now that we've got that out of the way – here's how it ties back to the product, it adds a tinge of a rosy glow to my dull skin while also deeply moisturising my skin at the same time, which are possibly all the things I can ask for in a skincare product.
The Moisturizing Tone-up Gel joins Clinique's range of hydrator-bases, promising 8 hours of oil-free hydration and a sheer wash of colour, making it a perfect skincare product for the daytime. Once you pick one of the four moisturizers, you can create your own custom blend by selecting one of five Active Cartridge Concentrates to address your unique skin concern.
Delicate
This works to calm & comfort irritated and sensitive skin, reduce any visible skin redness.
Pores & Uneven Texture
For textured, rough skin, this active concentrate aims to reduce the appearance of pores for smoother looking skin.
Uneven Skin Tone
I picked this cartridge to pair with my tone-up gel, because of all my skin problems, I decided that the dullness needed the most immediate attention. This would be suitable for people with dull, uneven skin tone, and works to give a brighter unified skin tone.
Fatigue
This concentrate works as a wake-up call for the skin, energizing and reviving glow.
Lines & Wrinkles
Try this one if worrying about lines & wrinkles is giving you lines & wrinkles. This concentrate works to reduce the appearance of fine lines & wrinkles.
REVIEW
First up – packaging. I may be the minority, but I like the square bottle, it gives me corners to hold onto, and a false sense of having a grip on things. The pump dispenser is pretty ideal for me as well – my preference is to not touch as many surfaces as possible before rubbing my fingers onto my face, and the pump effectively eliminates the need for me to open jars and pull out the annoying white tab thingy that exists in cream jars solely for the purpose of annoying me. (kidding. I'm sure there's some other purpose it serves.)
The gel is a pretty, Clinique-pink shade, so, already, full marks for that. The texture of the gel is lightweight, and works into the skin in almost no time. I'm currently using this as part of my day time skin care routine before slapping on my makeup, and patience is not exactly my virtue, so it's huge ass plus to me that it gets absorbed into the skin quickly. The pinkness of the gel also adds a touch of a rosy glow, which makes it perfect as both a moisturizer, and a makeup base.
While I can't say I have used the product often enough to give it full credit for any improvement in my skin, I'd say that yes, my skin tone does seem a little more even than before, and there's always that instant gratification of having glowing skin upon application.
Price: $125 for the Clinique iD™: Dramatically Different™ Moisturizing Tone-up Gel + Active Cartridge Concentrate Kit
Where to buy: Clinique beauty counters, Sephora stores and online