Skincare Review: Happy Birthday Skincare Time Essence and Time Machine LED Light Therapy Home Device
Trying out another LED Light therapy device, the Time Machine from Happy Birthday Skincare!
Available in a limited edition box set, the box comprises 2 bottles of Happy Birthday Time Essence, which has fantastic anti-aging properties, along with the Time Machine, a handheld LED Light Therapy device.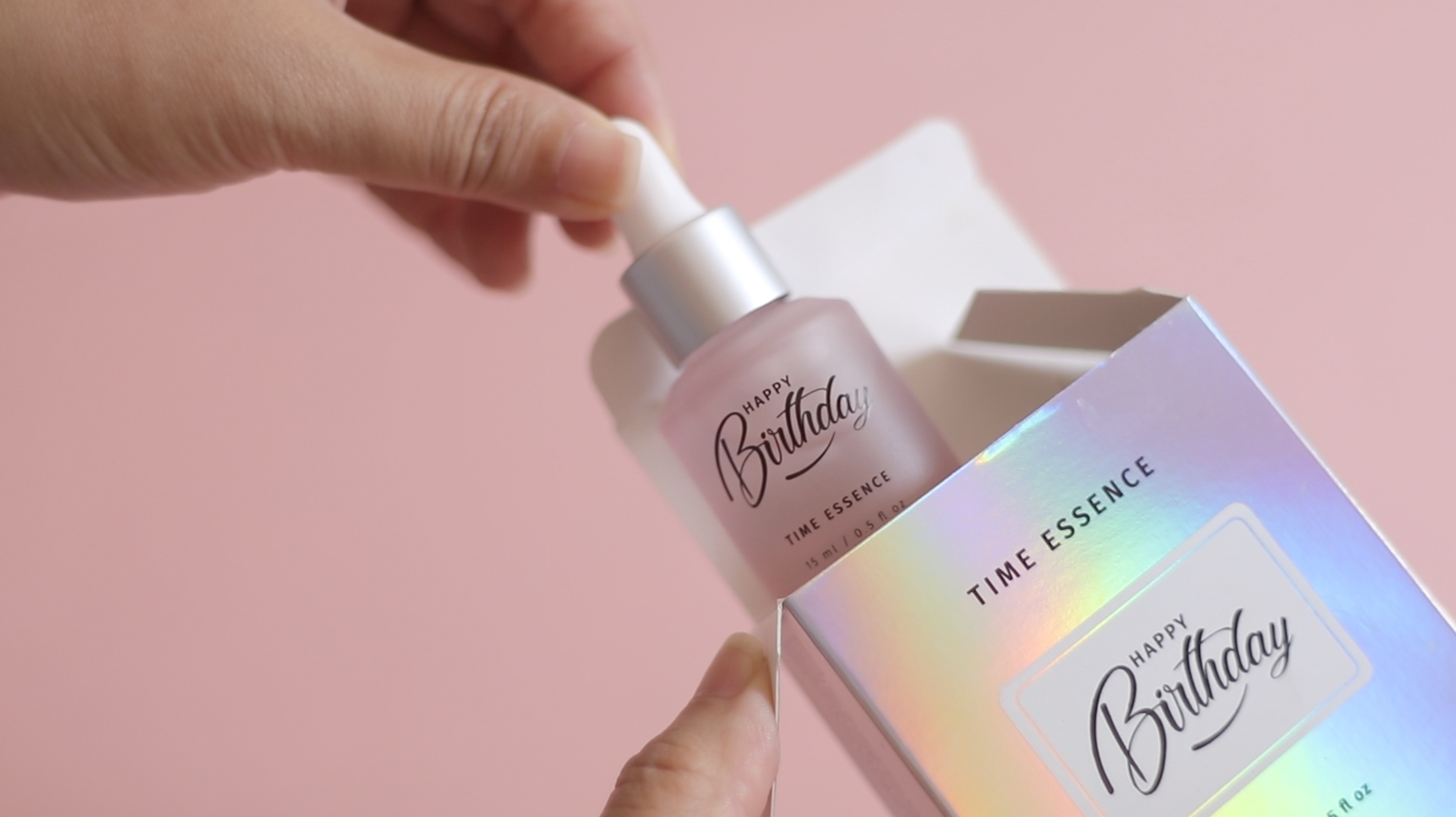 With ingredients like Swiss Apple Stem Cells, Superoxide Dismutase, and Sodium Hyaluronate, the Time Essence works to help improve the skin tone and texture, as well as elasticity, for smoother, plumper, more youthful looking skin. It can be used alone, on cleansed and toned skin before moisturizer, or along with the Time Machine for improved skincare benefits.
The Time Machine, as its name suggests, aims to help you turn back the hands of time and encourage the appearance of more youthful-looking skin. There are 3 different LED light functions for the Time Machine, Red, Green, and Blue.
Red Light: Red LED light therapy is mainly used for anti-aging purposes. The red light diminishes signs of ageing and boosts self-repair.
Green Light: Green LED light therapy evens out skin tones, brightens dull complexions and softens dark spots.
Blue Light: Blue LED light therapy helps to stabilize overactive oil production and prevents breakouts
How to use
To use: Apply Time Essence on cleansed and toned skin.
Using an upward motion, scoop your skin upwards for a lifting effect. This is very important as we are trying to lift the skin for a more youthful appearance! I really enjoy the slight vibrations when you apply the Time Machine on the face, it feels like you're "awakening" the skin in some sense, and the massage is very comfortable and relaxing.
What I really enjoy, is how handy this little device is. It's so straightforward to use, and I can easily multitask while watching TV or even if I'm working on my laptop (as long as it doesn't require both hands!)
I use a combination of all 3 lights, depending on which part of my face I'm working on. I tend to get breakouts along my jawline, so I use blue light along my chin to finish off my session!
Review
Here's a before / after shot! To be fair, my face is asymmetrical so both sides of my face differ slightly to begin with. Having said that, I do feel like there is a slight lifting effect after using the Time Machine on my face as I am after all lifting my skin and massaging it so it feels more lifted and taut. It will definitely take some time of using the product, in order to see long term sustained results.
Where to buy
Shop: https://www.happybirthdayskincare.com/product-page/time-essence-time-machine
Price: $398
Promo: Use my code HBCIND and get 8% off
You can also split your payments into 3 interest-free parts with Atome.