Review: Currentbody Skin LED Eye Perfector Mask

The product
The Currentbody Skin LED Eye Perfector is an anti-aging LED eye treatment that you can use at the comfort of your own home (or even when you're on the road because it is so handy!) It uses 4 powerful LED wavelengths to help you achieve younger looking eyes.
Unboxing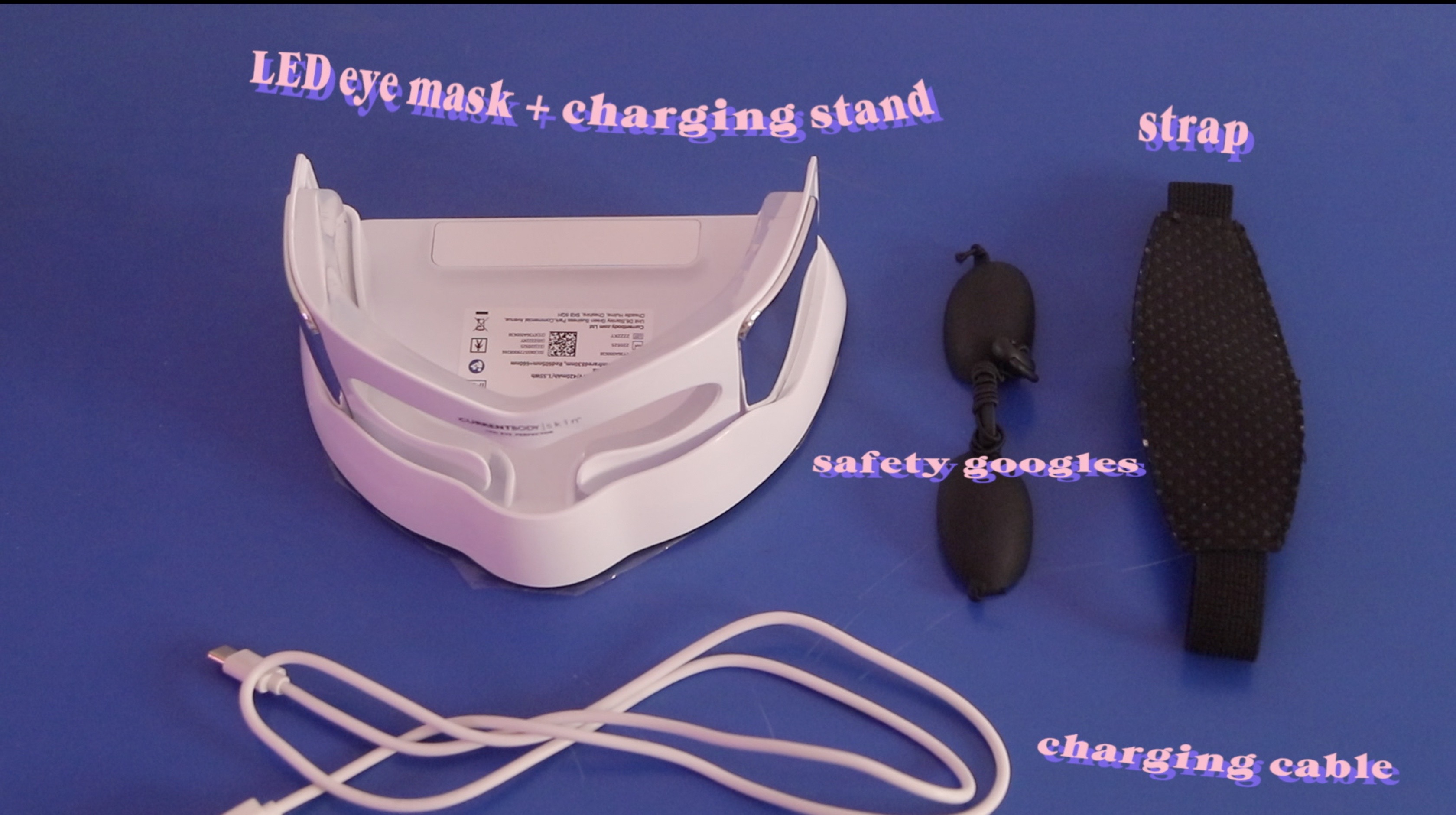 When you purchase the Currentbody Skin LED Eye Perfector, you will receive the following
Eye Perfector
Charging Dock
Charging cable
Dust Bag
Safety Goggles
Adjustable Strap
Green Tea Eye Serum
LED Light Therapy
So let's get back to the basics . What exactly are LEDs? LED stands for light-emitting diode. It works by emitting heat-causing infrared lights in different wavelengths and spectrums, which have different skincare benefits.
During LED therapy, devices send light waves deep into the skin to trigger natural intracellular reactions. Depending on the type of light, your skin is going to respond differently. The Currentbody Skin LED Eye Perfector comprises the following 4 lights:-
Amber
Amber light stimulates collagen and elastin, and is most commonly used to promote circulation.
Red
Red light helps to stimulate building, strengthening and maximizing the skin's  cellular structure. It is also believed to target oil glands to reduce inflammation and chronic acne.
Deep red  & Near-infrared light
Essentially, the deeper the wavelengths of the lights, the deeper the light can penetrate into the skin, and any positive effects on the skin thus becomes less surface-level and more from within. Deep Red and Near-Infrared light penetrate deeper into the skin as compared to Amber and Red lights, and can help to take years off your skin, if used consistently and correctly.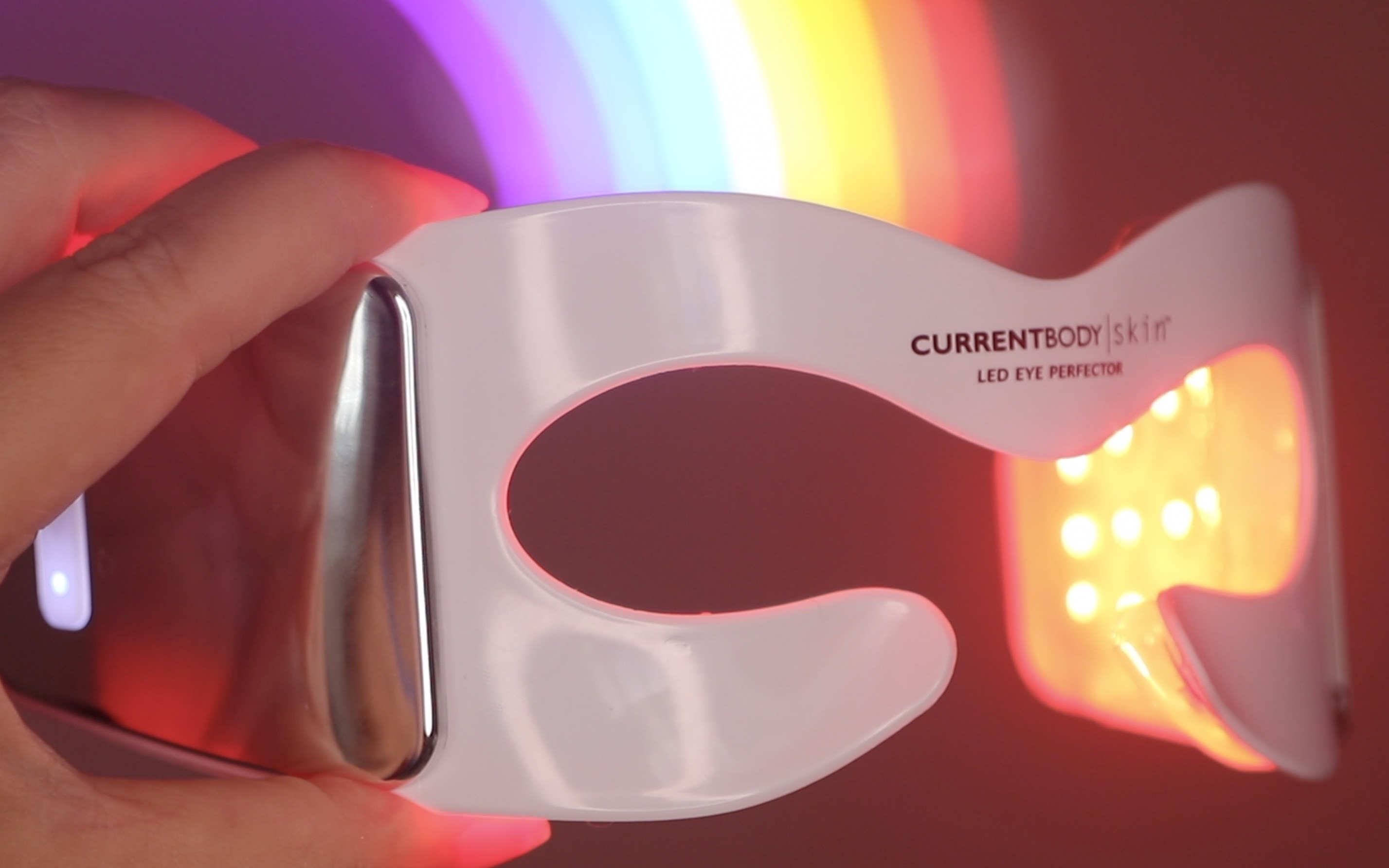 The mask itself has a whopping 80 lights, which makes it a powerful tool, as the light density is higher than most similar products in the market, making it a really powerful tool.
Charging your Eye Perfector
What I really like about the mask is how easy it is to set up, and charge. You can choose to charge it by placing it on the charging dock, or you can charge it directly through the port on the mask itself. The cables are also easy to travel with as it plugs into a standard USB-C adaptor, so you can take it wherever your phone goes! The mask also holds its charge for a long time, one charge lasted me for 2 weeks of daily use, which means I can even easily bring the Eye Perfector on short trips without having to bring its cable along!
How to use
Treatments take only 3 minutes and the Eye Perfector will turn off on its own once the 3 minutes is up, so you don't have to keep an eye on the clock! It is recommended to use the mask once a day, 6 times a week for best effect, and honestly, it couldn't get any easier. With the head strap, it's really easy to just strap it on and go about your things while you're wearing it. Otherwise, 3 minutes is a pretty low commitment if you've got ants in your pants and find staying still a difficulty.
The mask itself is silicone-padded, and very comfortable to use. It sits comfortable and flexes to fit your face, so it doesn't feel clunky and cumbersome. It's a very targeted treatment, which I appreciate because I don't really enjoy using the full-face masks too much. It kind of freaks me out, I still do it in the name of beauty, but I much definitely prefer the eye mask as it is much easier to use.
The on button is located conveniently at the side – the entire design is very streamlined and intuitive, so it's very easy to use!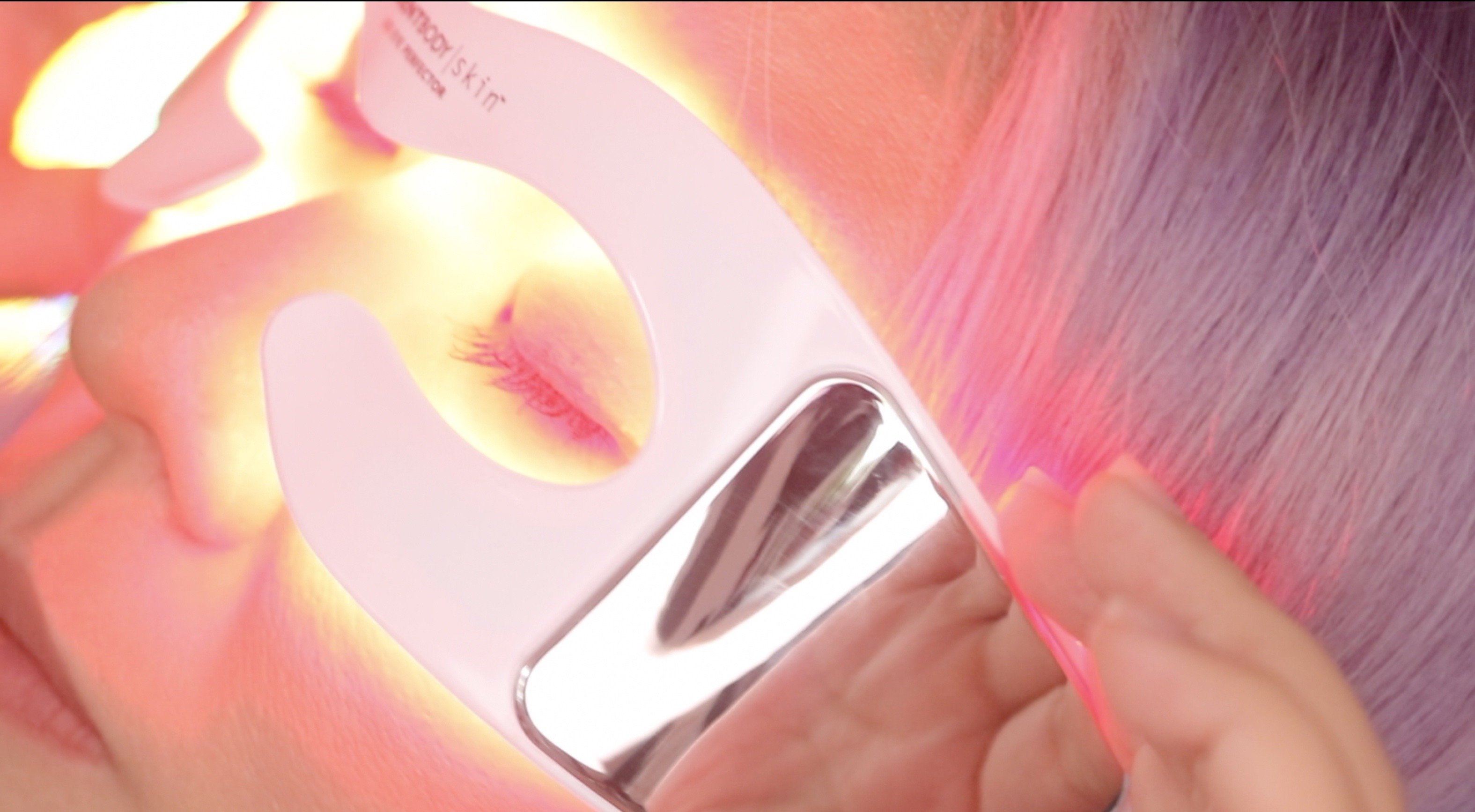 You can choose to use the safety googles when you're using the mask – I get restless and prefer to be doing something while I'm using the mask so I just do without. It is purely optional depending on what you're comfortable with.
Results
My main concern would be the damned glabellar lines which have formed between my brows. They are the 11 lines that form from frowning (which I unintentionally do a lot of, it's in my genes), and after using the Eye Perfector for a couple of weeks, I think I do see a very slight difference, but of course, with home treatments like these, consistency is key, so I hope to be able to share more results in time.
Where to buy
Currentbody Skin LED Eye Perfector , SGD$355
Discount codes
Use code CINDDIE for 15% OFF all products in CurrentBody Skin Range , all year
Use code CINDDIE30 for $30 off Sitewide with $275 spend all year