Review: LANEIGE New Silk Intense Lipsticks
Laneige Silk Intense Lipsticks
Look what I got in the mail today! Just received the new Laneige silk intense lipsticks and am SUPER STOCKED! It's basically a 2017 re-hash of their silk intense lipstick line first seen in 2013 and made popular by Song Hye Kyo's drama "That Winter, The Wind Blows".
I'm a sucker for lipsticks. Period. I try to use a different shade everyday. From dark grey-ish tones to bright pastel hues, I will shade them on like it was going out of style. Pretty sure someone once said "Give a woman the right lipstick and she can conquer the world." BUT OK… I digress.
Whaaaat?
The NEW Laneige silk intense range is made up of 35 shades, almost double the 16 shades that made up the original silk intense line. The 35 shades start from the darkest of reds to the prettiest of pinks, with corals and what not in-between. It also has 2 special colors, a yellow and a grey, for you to "customize" your very own color. Add yellow to red and you get coral, add grey to red and you get burgundy, You get the gist! Hit the Laneige website if you want more details.
Let's see them…
The casing has magnets!
First off, these lipsticks come in cool-white-silver-tipped glossy case that features magnetic closing. For a person who loses her lipstick caps VERY often (don't ask me how), the magnetic closure feature is a GOD-SEND! Just loosely flick the cap back on and they magically click into place. HYEEEAAAAH! Laneige silk intense lipsticks +1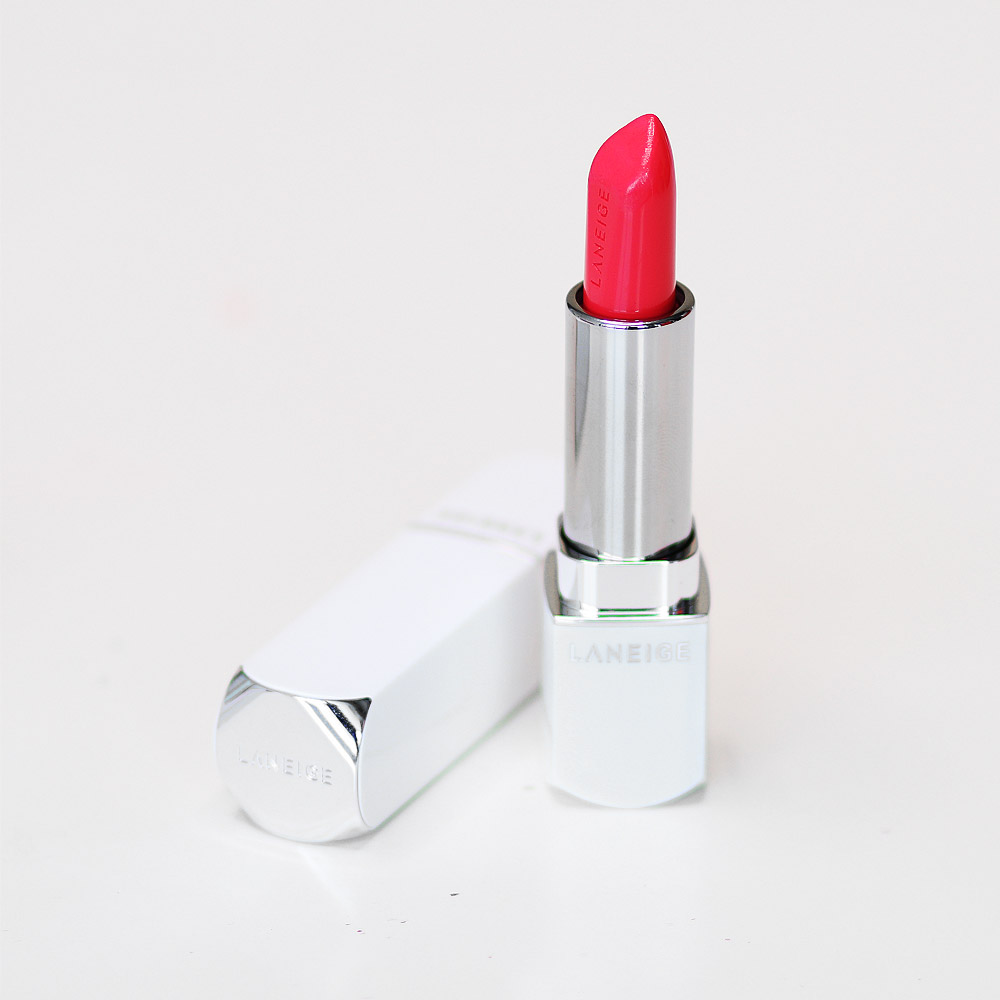 Let's try them…
Application was super easy. The Laneige website states "Bold color appeal! Silky-soft, yet rich and vivid color" I guess that's what they meant by "silky-soft". It pretty much feels like a nourishing lip balm, moisturizing your lips while gliding on like a dream, no kid. Bear in mind tho that anything glide-y comes off relatively easy as well so…. let's move on to color.
"Intense" is on point…
Color payoff is rich and vivid, or "intense" as the name suggests. The shade on my lips after application was very close to the stick itself, which is a good thing.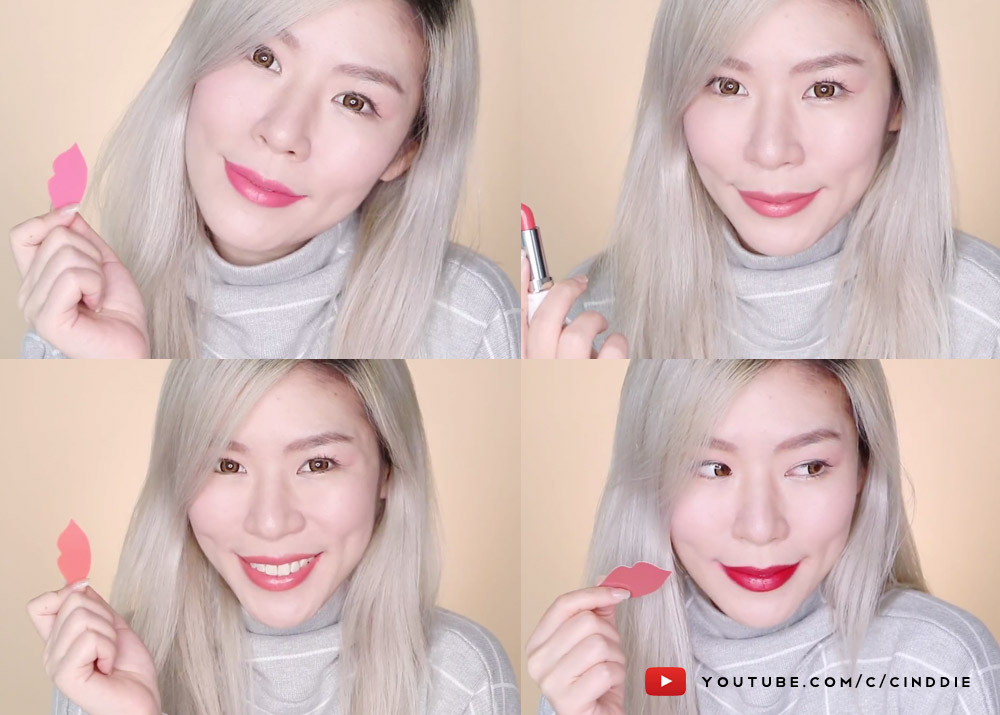 Top row: Laneige Silk Intense Lipstick in #142 Love Me New Me, #245 Coral Effect. Bottom row: Laneige Silk Intense Lipstick in #232 Coral Reef, #335 Get the Red. Pics taken from my Laneige silk intense lipstick vid on Youtube.
They smell amazing!
One thing I really like about these silk intense lipsticks is that they smell amazing! it's got a very sweet smell, and something I noticed about most Laneige products is that they smell like candy. Yup.. yummy candy! I literally get happy putting them on!
While I didn't have the chance to try on all 35 shades, I did get 5 colors to play with. I would've loved to play with the 2 shades that I could customize "unlimited colors" with but hey… I guess that'll have to wait.
So what do I think?
Well, they smell great, glides on easy, is moisturizing, have good color payoff and best of all, comes in a magnetic case (HAH!). They aren't exactly cheap cheap at $36 but they're not that expensive either.
The NEW Laneige silk intense lipsticks retail for $36 on Zalora Singapore.
Let me know what you think in the comments below and if you like what you see, follow me on instagram @cinddie and youtube.com/cinddie
Related Reviews:
Laneige Two Tone Tint Lip Bar Review
Laneige BB Cushion Whitening Review