3CE Studio Collection Review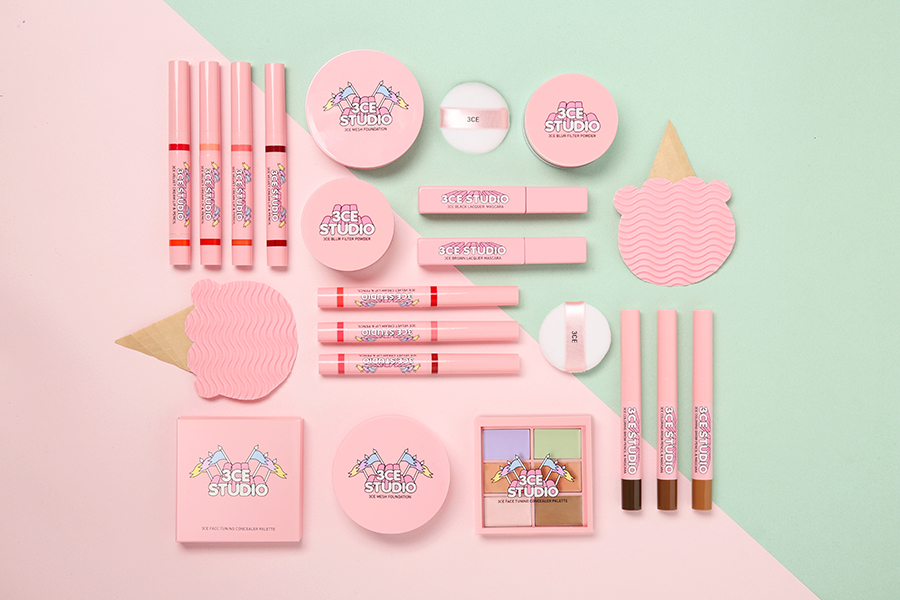 3CE Just Dropped The NEW Studio Collection!
Hey everyone it's me Cinddie and I'm back again with a new review. 3CE by Stylenanda just launched their latest 3CE Studio Collection. The collection is part of their 2017 spring summer makeup line and in it are 17 new items – including BB cushions, powders,  a face contouring palette and a dual cream & lip pencil. I picked up some of them when the collection drop last week so let's take a look!
3ce studio face tuning concealer palette
The first item that I'm starting with is the 3ce studio face tuning concealer palette, which I got at $29. "Face tuning" basically means colour correcting, though it's been around, it's making a comeback in the Korean cosmetics world. There are 6 pans in the palette, each to serve a different purpose, purple for correcting yellow/sallowness, mint for covering redness, the nude one functions as a concealer, peach works to brighten the under eye area, pale pink is a highlighter, while the last shade can be used as a bronzer for contouring.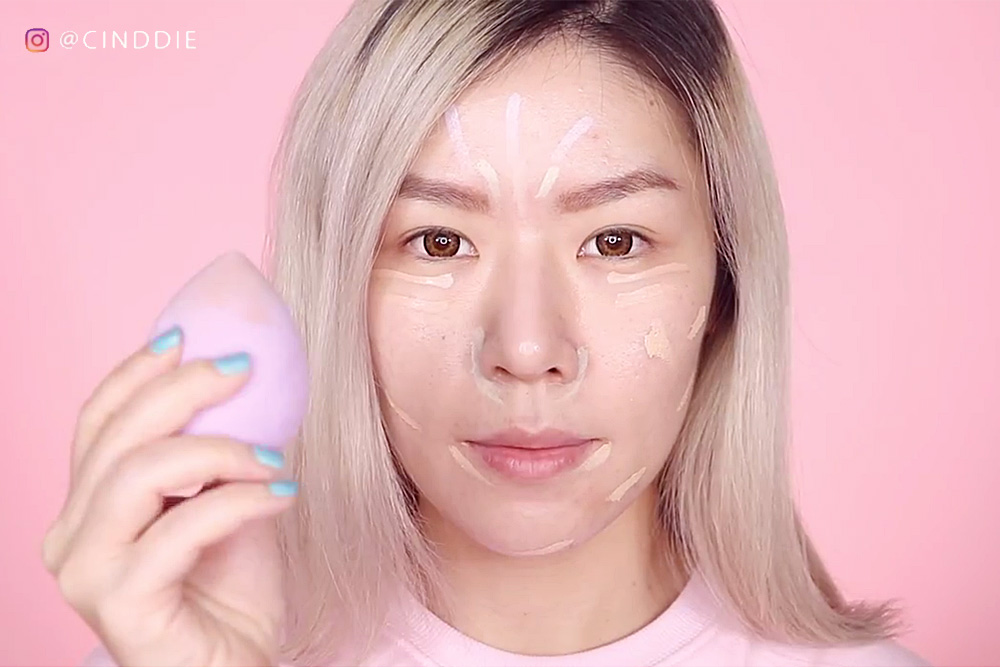 I used the different shades to fix my problem areas, peach goes under my eyes, and I'm using the green shade at the sides of my nose and between my eyes, while purple goes onto my forehead and the concealer goes onto all my blemishes.
Using a damp beauty blender, I just blended everything out. The product has a very light creamy, almost gel like consistency which makes it very easy to work with.
3CE Studio Mesh Foundation
Next product I'll be using is the 3CE Studio mesh foundation, which I bought at $29.
The 3CE mesh foundation is essentially a cushion foundation – and it's available in two shades, 1 and 2. I have no clue how the shades work for 3ce, but I figured that if there were only 2 shades, the first shade can't be too light, but I'm not too sure, so we'll have to put it to the test.
The studio mesh foundation is supposed to adhere to your skin tightly, to give a light and even finish, without requiring too many touch ups.
While dabbing the cushion onto my skin. I noticed that the cushion has a scent that.. well is not too pleasant, and smells a little medicinal. The coverage though, is pretty good and I'd say that shade one is perfect for my skin tone.
3CE Blur Filter Powder
After applying the studio mesh foundation, I'm going to be using the Blur filter powder on my face to set the foundation.
I got this at $20, and this is supposed to correct your skin tone and blur out all your pores and flaws, I guess.
There are two shades available for this product, the pale one comprises of purple and green powder, and the peachy one which I've got here, has pink powder in one compartment and yellow in the other.
Giving the tub a few shakes to get the powder out and I'm just dabbing it on my face to set the foundation. The powder does deliver a rather nice, smooth finish with a very subtle peachy brightening effect.
3CE Velvet Cream Lip & Pencil
I also got these Velvet Cream Lip and Pencil at $20. There are 7 shades in total, and these open up as a lip cream on one end , and a pencil lip liner on the other.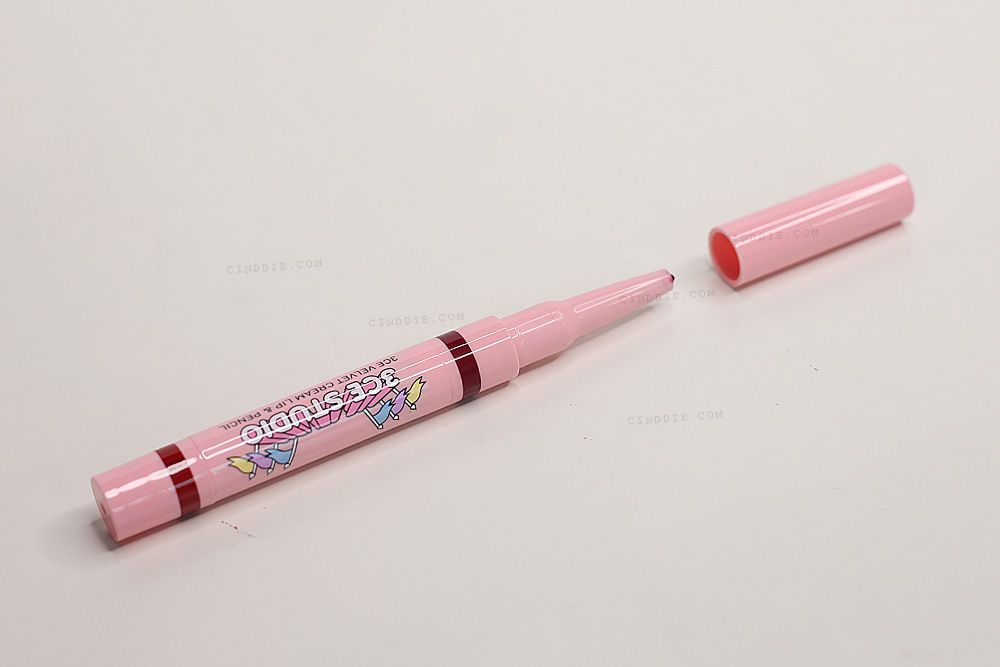 This shade above is "Desperado" and I used the pencil end to outline my lips first. I found doing this added more dimension and depth to the final look, which resulted in a lovely deep romantic red.
Next up is my favourite product of the lot, shade "Chapter Pink".
The chapter pink shade is a good mix of pink and coral that is not too bright and gives a nice rosy tint to the lips.
What Do I Think?
I really like this collection, everything, from the box packaging to the design of the collection logo is super adorable.
My favorite items are the face tuning palette, and the lip shades, which by the way transfer pretty easily, and at $20 is pricey compared to the other items, but I'm obsessed with the colours I got. The cushion foundation, in my opinion, is not the best I've tried, and the blur filter powder, while it works, is still more of a novelty item to me.
Watch my entire 3CE Studio Collection Video on Youtube.