Bobbi Brown Skin Long-Wear Weightless Foundation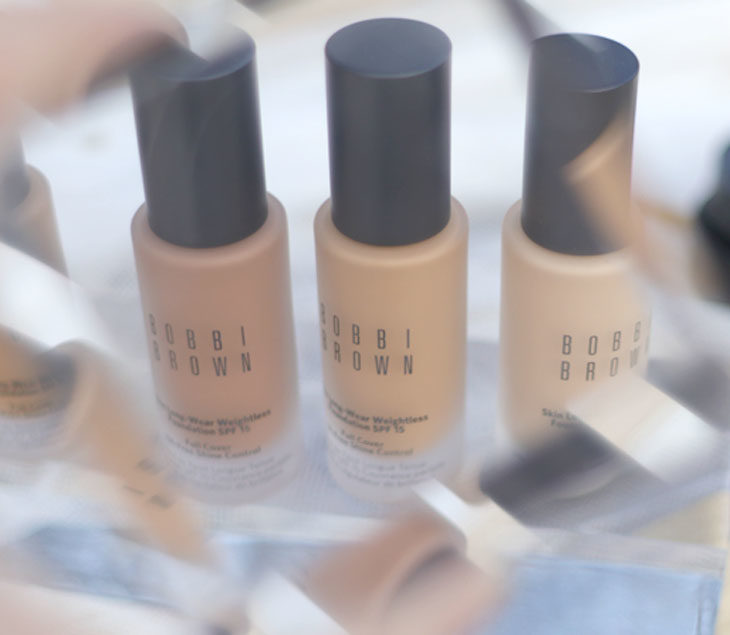 Put our faces to the test at Bobbi Brown's picnic party a couple of weeks back. In a way I guess the sunny weather (which I love!) really helped us test out the wearability of this foundation. Well, for those of us who did get the brief and turned up wearing the foundation, at least! I didn't, because I'm horrible and do not read my emails properly. (It's something I'm working on! I promise!)
So the purpose of the picnic was to introduce us to Bobbi Brown's latest range of long-wear foundations, compact foundations, and.. their latest cushion foundations! I've been a fan of cushion foundations for quite a while now, simply because of convenience. I'm lazy, I always choose the path of least resistance, and least resistance in this case means not having to clean and put away my beautyblender / foundation brush. But somehow, I've come to recently start to appreciate the process of slowly layering on creating a perfect base, and so I'm pretty excited about these new products!
The Long Wear Foundations are available in 14 tone-correct shades, and an additional 11 limited life shades, so that's 25 shades, which is pretty impressive! The formula contains treated multidimensional pigments which evens out and perfects the skin, with a matte finish without looking flat. #saynotopancakeface
Ingredients like Marina Sugar Cane and natural mineral powders keep oily skin in check, and Vitamins E, C and Shea Butter provide extreme hydration for the skin, all while providing a long-lasting, flawless finish.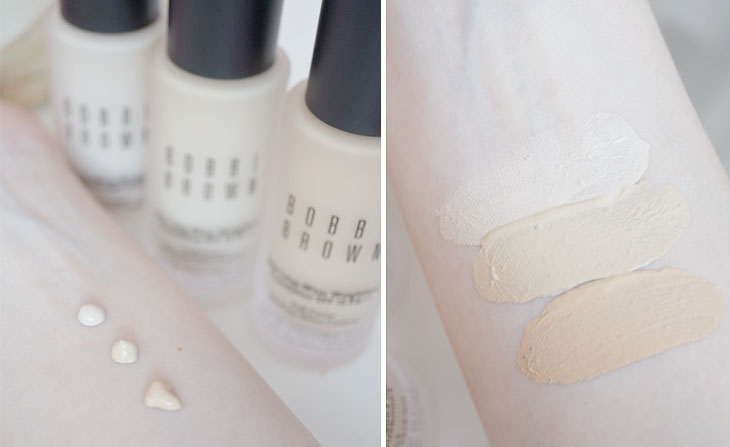 Here I've swatched three shades, from left to right; Porcelain, Warm Sand, and Natural Tan.
The gel-based formula is non-sticky, with a medium consistency, and as far as spreadability goes, it wasn't incredibly easy to spread, but it is build-able for a matte, medium coverage. I've been having a breakout of mini spots all over my face and I did have to go over the spots with a concealer after to fully conceal those blemishes, but I do have to admit that I like the light finish that this foundation provided, without settling into my fine lines and pores. I noticed a slight lavender / tea tree scent during application, so do take note that this product does not appear to be fragrance free for those for you who are sensitive to scents.
Because my skin has been getting incredibly oily of late (hormones, yo!), I did go over with a loose powder to set the base, but it is not necessary as the foundation provided a matte finish. As far as the 16-hour-wear promise goes, I did not have the foundation on for that long, but it did stay intact without oxidizing for about eight hours, which I'd say is pretty good!
Price: SGD$73, available in 25 shades
Where to buy: At all Bobbi Brown Cosmetics stores