Lookfantastic Beauty Egg Collection Review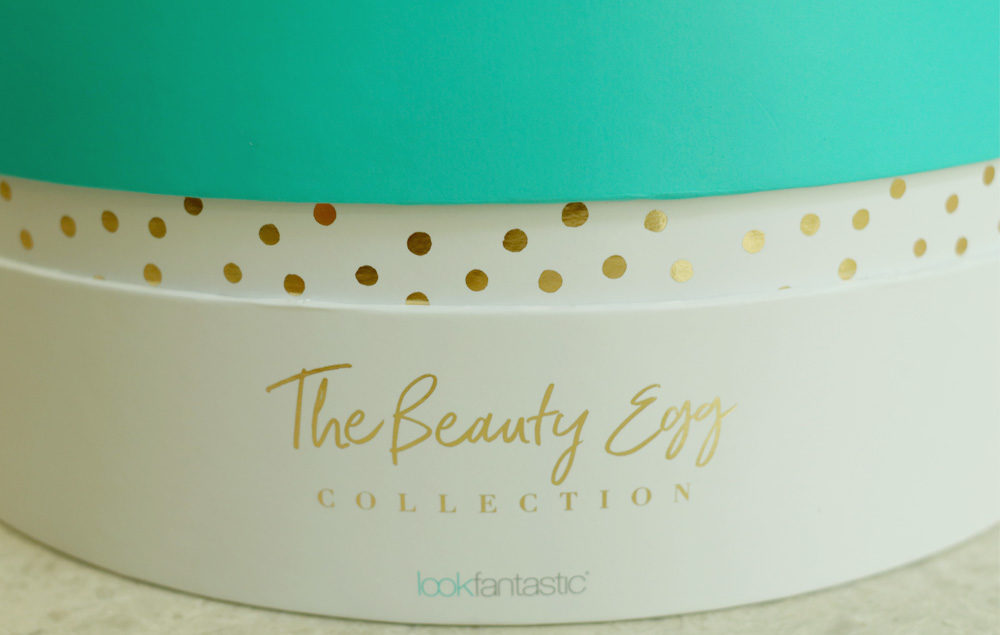 Lookfantastic Beauty Egg Collection!
The sweet folks over from Lookfantastic offered to send me one of their limited egg-dition (see what I did there?) Beauty Egg Collection and I obviously couldn't refuse.
Some background about Lookfantastic – Lookfantastic was founded in 1996 as the original online British beauty boutique, and have gone on to become Europe's biggest beauty retailer today. They are now launched in Singapore, and they offer monthly subscription boxes, which honestly look VERY tempting because, hell, I'd pay $27 for the box that it comes in alone, not to mention the surprise items within.
So back to the Beauty Egg Collection – It retails at SGD$107.50, and it contains 7 beauty products, just in time for the Easter holidays, with a total combined value of SGD$350. I received it in a stunning hat box (which of course, I planned to reuse as a storage cum decorative piece in my wardrobe until my mum staked claim on it) and within it lay 7 beautiful golden eggs, each containing a beauty surprise, for me! I'm sorry girls, but as this collection is limited edition, it is no longer in stock, but you can still purchase their monthly subscription boxes, which, judging by what I received in my box, should be chockfull of goodies.
Each egg opened to reveal a surprise beauty product, and here are the seven products I received!
These are honestly a treat for my skin. I'm listing the items down below with their retail prices, just so you can see how much value there is in this beauty egg collection, and gauge for yourself if it is a worthy purchase. (and yes it is)
Illamasqua Hydra Veil (30ml / 1.0 fl oz.) – SGD$58.00
Algenist Genius Ultimate Anti-Aging Cream (30ml / 1.0 fl oz.) – 60ml retails at SGD$155 so do the math!
FILORGA Optim-eyes Eye Contour (15ml / 0.5 fl oz.) – SGD$68.50
Molton Brown Pink Pepperpod Body Wash (100ml / 3.3 fl oz.) – USD$30.00
Talika Eyebrow Lipocils Ink (0.8ml / 0.02 fl oz.) – USD$29.00
Laura Geller Baked Gelato Swirl Illuminator (4.5g / 0.16 oz) – USD$26.00
Philips Kingsley Geranium and Neroli Elasticizer (75ml / 2.5 fl oz.) – SGD$30
To be honest, I have not heard of many of these brands, so I'm actually really excited to give them a try! A quick google search showed me that these are really highly sought after products, with a pretty solid cult following, so hey if you're thinking that the stuff that goes into the beauty egg is stuff that's unsold / left on the shelf, you're very, very wrong.
One thing I actually appreciate a lot, is how this concept opens me to the idea of trying out new brands that I'd never spring for at full size/price, and I also get to test out awesome brands that I would otherwise never have heard of. There is a good mix of skincare, hair care, makeup and body products so there's definitely gonna be something in there that you'd like. There's also something super fun in unwrapping a gift to yourself and not knowing what's going to be in there, and it's something I'd love to share with my sister or girlfriends.
It's also really important when purchasing a subscription box, that you make your order through a trustworthy merchant – you really don't want to receive products which are nearing the end of their shelf life now, do you?
Now to the best part – Lookfantastic is currently running a promotion on their site, use the code SGAPR to get 18% off your cart, and 20% off if your order total hits $100.