REVIEW: Mamonde Rose Water Toner
MAMONDE Rose Water Toner
I must have been living under a rock, but I was only recently introduced to Mamonde earlier this year at their Singapore launch event at The Halia . Lovely, lovely place, and great food to boot, but hey this post is about the brand, Mamonde.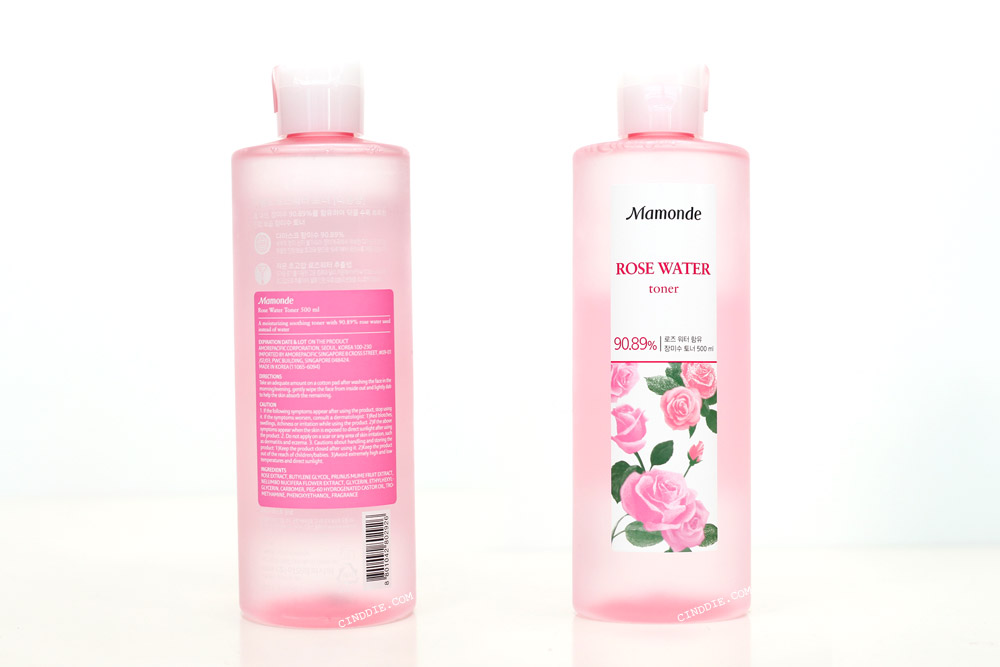 After receiving the invite for the event, I did a quick search to find out that Mamonde is a South Korean brand with some sort of a cult following, and is beloved for their rose water toner, the top selling product in their line up. I tested out their Cover Powder Cushion in a previous video/blogpost, and I'm totally a convert (I'm currently juggling between Mamonde and Laneige for my bb cushion needs now).
Back to the rose water toner, I've tested it out for a bit, and here are my thoughts on it!
Packaging
The rose water toner is available in 250ml, and 500ml bottles. The packaging is really pretty, in my favorite color (and of course the color that is most closely associated to roses) – pink! The plastic bottle is frosted, which in my opinion, adds a touch of luxe to this relatively affordable item, and comes with a flip top cover, which is easy to use because you can easily open the bottle with one hand while holding your cotton pad in the other. #priorities
Product
Made with 90.89% damask rose water from Bulgaria, the rose water toner is very soothing and calming to the skin, and provides deep hydration, while cleansing away dirt and dead skin cells. This makes it perfect for someone whose skin is really prone to redness (like mine, sadly).
Best part is – it's formulated 3-free: without any synthetic pigments, animal oils or mineral oils, making this an ideal product even for those with really sensitive skin.
Also, as a huge fan of scented skincare and makeup products, the mild, sweet rose scent of this toner really appeals to me. Non scent lovers – don't worry though, the scent is not overpowering, and seems to dissipate pretty quickly!
How to use
There are three ways to use this product, talk about being multi-functional!
As a toner: After cleansing, soak cotton pads with the toner and wipe on skin gently
As a hydrating mist: Transfer the toner to a spray bottle and just give yourself a refreshing spritz whenever!
As a mask: Soak a sheet mask in the toner, and place on cleansed face, and just kick your feet back and enjoy the refreshing mask!
Price: $22 for 250ml, $38 for 500ml (prices listed on Lazada.sg)
Where to purchase: Mamonde Singapore is officially only available on Lazada.sg
Will I purchase this item: Yes, it's really gentle and soothing on my prone-to-redness skin, and I pretty much love everything about this product.
Related Reviews:
Mamonde Cover Powder Cushion Review
What's the difference between serums, essences and ampoules?