Etude House – Dear My Glass Tinting Lips Talk
Customizable Lips Talk Comin'
Etude House is dropping their new for 2017 Dear My Darling Tinting Lips Talk very very soon. The new range comprises of 20 adorable lipstick cases and 20 lip shades for you to mix and match. Looks like it's time for some UNIQUE lipsticks to call your own!
The New Dear My Glass Tinting Lips Talk is endorsed by singer/actress Krystal Jung of kpop girl group f(x).
Below she shows you her favourite mix and matches.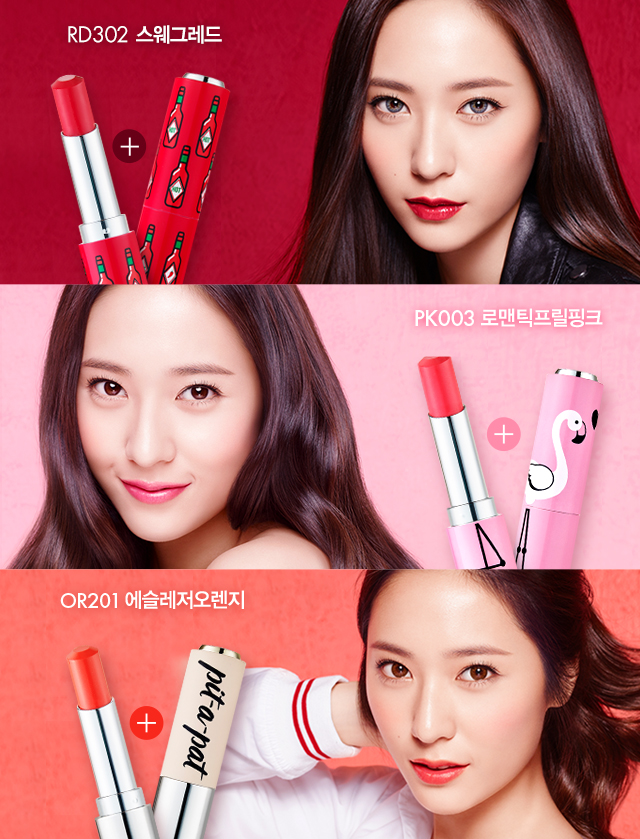 Pick from your favourite Etude House Lips Talk shades – 20 colors to select from. ₩8000 (SGD$9.50) each.
and then pick from 20 super adorable lipstick cases! Each case retails for ₩4000 (SGD $5).
If you get bored of a shade or a case, just switch them out.
Watch the Dear My GlassTinting Lips Talk CF feat. Krystal Jung
The new 2017 Dear My Darling Tinting Lips Talk Collection will be available at all Etude House stores near you soon.
Related Reviews
Dear Darling Soda Tints Review
Etude House Wonder Fun Park Review
Etude House Lip Rich Vivid Tint Review